Jose Fernandez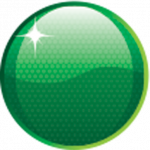 In 2006, a virtual unknown got to strap himself into a V8 Supercar and race in the main game Championship. Jose Fernandez introduced Fujitsu to Jason Bright's newly formed Britek outfit and secured the drive next to the former Bathurst Champion. He was living the dream, but the dream only latest a single season.
Fernandez always had an interest in motorsport, but it wasn't until later on in life that he tried his hand. In 1998 Fernandez hit the track in a 1971 XY GT Falcon, which he built himself.
"I raced in Group NC where I won a lot of races and had a lot of fun, but I got sick of breaking the car and thought 'what's the next best thing?' and it was V8 Supercars," Fernandez told Speedcafe.com.au.
Fernandez started his V8 career in 2003, but it wasn't until the following year that things started coming together.
"I got to drive with Dick Johnson Racing in 2004, where we had a great result coming fourth in my first real year in V8s," Fernandez said.
"I really enjoyed the year and learnt a lot. It was the first time I had worked with a professional engineer and my team-mate was Owen Kelly – who had a lot of V8 experience."
Fernandez can be credited for introducing Fujitsu to V8 Supercars. It started in 2004, when Fernandez raced for DJR in the very first Fujitsu Ford. He then took Fujitsu to Britek in 2005 where he again ran in the Fujitsu Series and then stepped up to the main Championship in 2006.
"In 2006 I went into the main game with Brighty which was good, but I had to share the ride with other guys which was a bit of a bummer," Fernandez said.
"I went back to the Fujitsu Series in 2007 and finished eighth.
"I tried to chase money in '08 and '09, I had promises for funding but it got too agonising painful. It was just too hard. I thought nup, while I was still happy I'd give it up."
Away from the track Fernandez worked as an advanced driving instructor for several high performance driving schools and last year opened up his own auto shop preparing race cars for several different series.
"I'm a mechanic by trade, so I opened up a business last year and am fortunate enough to prepare some nice cars," Fernandez said.
"I have two cars in the Touring Car Masters, a couple in the Shannons series and do some other stuff including drive days. I'm having fun looking after other people."
Fernandez is pretty direct when asked if he misses racing a V8 supercar.
"Oh shit yeah absolutely! It's not like I just went in with someone's rich wallet, I worked hard to get there, found a great sponsor and took a lot of sponsorship to the sport, so to just walk away from it was very, very hard."
A much as Fernandez would like to return to the Fujitsu Series he admits he's fighting a losing battle.
"I'd love to get involved again, I'll hang in there and keep trying but it will be tough," said Fernandez.
"I am still talking to people about sponsorship but if you look at the Fujitsu Series now it's actually getting harder.
"There's not much money around and the guys that don't make it in the main game go 'oh well, there're plenty of cars around I'll just race in the development series'.
"Look at Paul Morris, Steve Owen, and Jack Perkins. You know, what chance are you going to have if you have to go and do it yourself? It's a cut throat industry."
While Fernandez rarely gets the chance to race these days, this weekend he does dust off the race suit and helmet to compete in the World Time Attack Challenge at Sydney's Eastern Creek Raceway.
"I'm going to run the car I raced in the 2008 Fujitsu Series when with Britek, it's actually Jason's last car," Fernandez said.
"The World Time Attack Challenge is an invitation-only event for the world's top tuners.
"There are teams coming out from Japan and the US so I thought I'd have a go and race something other than an Evo or a Nissan.
"I'll run something I know. I'm really looking forward to it."