Bathurst 1000 coverage could be in 3D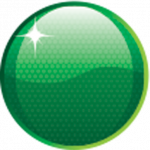 This year's Supercheap Auto Bathurst 1000 could become the first V8 Supercar event to feature 3D television.
The Daily Telegraph reports that the Seven Network is investigating the addition of several 3D cameras to the telecast.
An unnamed source told the newspaper that 3D onboard cameras were being considered.
"You would be able to ride the lap with the driver like never before," said the source.
"His arm would pop out of the screen for gear changes and you would see every corner and dip in the Mountain like never before."
Upcoming events such as the FIFA World Cup and NRL State of Origin will be broadcast in 3D.
3D television is set to rise in popularity over the coming months, with retailers such as Harvey Norman starting to stock 3D televisions.
CLICK HERE to read the full story on The Daily Telegraph website.