Atkinson keen to make amends in Hokkaido Rally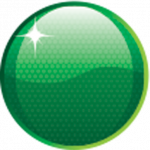 Chris Atkinson is aiming to get his FIA Asia Pacific Rally Championship campaign firmly on track in Japan's Hokkaido Rally starting tonight.
Lining up for round two of the competition with the factory-backed Proton R3 Malaysia Rally Team, Atkinson is fourth in the drivers' standings after a troubled start in Malaysia last month.
After flying out last weekend from his Gold Coast, Queensland, base, Atkinson has tested his Proton Satria Neo S2000 car near the rally base in Makubetsu and, with Belgian co-driver Stephane Prevot, conducted reconnaissance of the 221 kilometre competition route.
The former Subaru World Rally Team driver is impatient to get on to the podium to make up for car problems in the Malaysian Rally, which hampered his return to international rallying after a season on the sidelines.
A string of stage-fastest times in Malaysia proved the English-built Proton will be a formidable contender in the FIA Asia Pacific Rally Championship, which visits the Sunshine Coast for round four, the International Rally of Queensland, on 30 July – 1 August.
Atkinson's electrical problems have been banished and damage repaired on the car of teammate Alister McRae, which was forced to retire while leading in Malaysia.
The setbacks did nothing to blunt Atkinson's excitement about his return to rallying and determination to score a top result on Japan's northernmost island.
He has a strong record in the Hokkaido Rally, having won his class there in a factory-backed Suzuki Swift in 2004 and taken third outright for the Subaru WRT in 2005.
"I've got fond memories of Japan; it's the place where I scored my first podium, taking third place on my first visit there in the Impreza WRC in 2005," Atkinson said.
"The stages are good. They're fast and smooth in places, but they are quite technical. There's a lot of the road running under the trees which can make it hard to see the precise line you want to take through the corner. You do need very accurate pace notes on this event.
"The last rally in Malaysia was my first real time in the car and, as such, I was still getting used to my new surroundings. In Japan this week, I'll be more used to the car and I'll be looking to push harder and see what we can do."
Instead of sweltering humidity and muddy plantation tracks, crews will experience milder temperatures and fast, open gravel roads on the Hokkaido Rally.
The main rival for Atkinson and McRae this weekend will be Malaysian winner and 1999 Asia Pacific champion Katsu Taguchi, who will be competing in his home rally behind the wheel of a Mitsubishi Lancer Evolution for the Indian MRF Tyres team.