Vehicle eligibility and date set for 12 Hour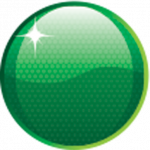 The Armor All Bathurst 12 Hour organisers have confirmed its race date and broader vehicle eligibility list for the 2011 event.
Race vehicles from the Australian GT Championship will join with vehicles from the Australian Production Car Championship, with a total of 31 manufacturers eligible to compete in the once-around-the-clock enduro, to be held at the famous Mount Panorama circuit on February 4-6.
The date locks the event into its position as the first race on the Australian motorsport calendar – a position it has held for five years.
"The Armor All Bathurst 12 hour has established itself as the first major event on the Australian Motorsport landscape each year," promoter James O'Brien said.
"The early February date keeps us clear of other major motorsport events and offers both competitors and fans with a unique event, at the most iconic circuit in Australia, to start the year."
More than 100 different models representing 31 manufacturers will make up a new eight-class structure.
The list ensures that brands like Ferrari, Lamborghini, Aston Martin and Porsche will return to endurance racing at Mount Panorama alongside existing mainstays from Mitsubishi, BMW, Ford and Holden.
The February date ensures that the Race will also be held before the European GT season begins, permitting a limited amount of international entries the opportunity to compete at Mount Panorama against our domestic competitors.
"To say we are excited about the list of vehicles eligible to race in the 2011 Armor All Bathurst 12 Hour is an understatement, it will be the most diverse field in Australian motorsport," James O'Brien said.
"This years' race featured around 20 different makes and models and with the addition of vehicles from the Australian GT Championship that is set to increase dramatically.
"Race fans will now get the opportunity to see cars like the Ferrari F430, Lamborghini Gallardo, Porsche 997 and Aston Martin DBRS9 racing with the cars that have already established their reputations in the Armor All Bathurst 12 Hour such as the Mitsubishi Lancer Evos, HSV Commodores and BMWs down to Toyota Celicas and Renault Clios.
"The sight of a full field thundering into turn one just after 6:30am on Sunday, 6 February 2011, should be a sight to behold."
CLASS STRUCTURE: 2011 ARMOR ALL BATHURST 12 HOUR
Class A – GT Championship
The GT Championship division caters for the FIA GT3 specification vehicles, including the Aston Martin DBRS9, Audi R8 GT3, Dodge Viper GT3, Mosler MT900 GT3, Ferrari F430 GT3, Porsche 997 GT3 Cup S and more.
Class B – GT Challenge
GT Challenge caters for cars no longer fitting to the GT Championship division. This is a less expensive way of entering GT racing. Cars include the 997 & 996 Porsche GT3 Cup Cars, Ferrari 3650 & 430 Challenge models, Maserati Trofeo Light and more.
Class C – GT Production
GT Production caters for Production sports cars, including the Nissan GTR R35, Lotus Elise / Exige and Chevrolet Corvette ZO6.
Class D – Production (High Performance AWD)
This class includes the Bathurst 12-hour winning Mitsubishi Lancer Evolutions, Subaru Impreza WRX and other turbocharged, or non-turbo All-wheel drive cars.
Class E – Production (High Performance RWD)
This class includes the Bathurst 12 Hour winning BMW 335i Turbo, HSV GTS, HSV Tourer, FPV GT and others.
Class F – Production (Performance)
Class includes Holden Commodore SS and Sportwagon, Ford XR6 Turbo and XR8, Alfa Romeo 147 and the Volkswagen Golf GTI
Class G – (Production (Sport)
This 'Small Car' class includes the Toyota Corolla and Celica, Honda Integra Type R, Renault Clio Sport and the MINI Cooper S
Class I – Invitational
Eligible cars for this class are yet to be determined by event organisers.