Steve Glenney set for Time Attack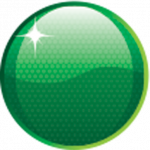 After falling short at Targa Tasmania in a works Mazda RX-8 SP, this weekend Steve Glenney will jump behind the wheel of another rotary sports car.
Glenney and his co-driver Bernie Webb were running second outright at last month's Targa Tasmania rally, when they collided with another competitor who had unexpectedly stopped on the road.
The South Australian will drive one of the country's fastest Mazda RX-7 race cars at the World Time Attack Challenge; which kicks off tomorrow at Sydney's Eastern Creek Raceway.
Prepared by GT Auto Garage in Brisbane, the highly-modified 13B Bridgeport turbo rotary will compete in the event's Motor Magazine Open class against other tuner cars entered from Australia, USA and Japan.
The GT Auto Garage RX-7 has a range of modifications including an HKS FCON ECU, HKS T04Z turbocharger, Ohlins suspension, AP race brakes and an 18-inch Yokohama Advan tyre package.
An all-out time shoot-out, the World Time Attack Challenge is all about speed. The fastest lap time around the 3.9km Eastern Creek circuit, wins.
While this will be Glenney's first time in the RX-7, having contested two Targa Tasmania's in the Mazda Motorsport-prepared RX-8 SP; the talented driver is quite at home behind the wheel of a rotary.
"My time in the RX-8 SP has been great preparation for driving the RX-7; it has a very similar chassis and handling," said Glenney.
"Although under these time attack rules the RX-7 will have a lot more horsepower.
"The GT Auto Garage RX-7 has excellent brakes and suspension, and plenty of horsepower, so the lap times should be quick. Although the car is still road registered and it will be up against some crazy stripped out race cars.
"Time attack is not dissimilar to tarmac rally, it's just you and the car on the track against the clock, and better yet there's no one to crash into.
"The rules allow a lot of freedom so there's big horsepower, lots of carbon fibre and big aero kits – which makes for very exciting racing!"
For more information on the World Time Attack Challenge visit http://www.superlap.com.au/2009/