McLaren duo pessimistic on title chances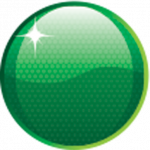 McLaren team-mates Lewis Hamilton and Jenson Button have become pessimistic on their chances of winning the 2010 World Championship after Red Bull Racing's demoralising one-two finish at Monaco last weekend.
Hamilton, who sits just seventh in points after six races – and without a victory – has expressed his concern about the size of Red Bull's advantage.
"They are still really far ahead," he told Reuters after Monaco.
"They have been so quick. They didn't even push in this race – they weren't even pushing.
"It's not scary, it just takes the mickey a little bit. They were just not pushing at all really. It was a bit too easy for them."
While Hamilton managed to cross the line in Monaco in fifth place, Button retired in embarrassing circumstances when his car overheated thanks to a sidepod cover not being removed on the grid.
This oversight came after Button complained of being sent out on the wrong compound tyres in qualifying, as well as finding himself trying to qualify with a remote control (used for the in-garage timing screens) lodged in his cockpit.
The Briton had entered Monaco leading the title chase after winning both weather affected races run so far, but left the Principality fourth, trailing joint leaders Mark Webber and Sebastian Vettel by eight points.
While hopeful that his team can find more speed for the upcoming Turkish Grand Prix, the reigning World Champion is also doubtful that he can beat the Adrian Newey designed RB6.
"We have some new parts that will be on the car in Turkey," said Button.
"I hope that Red Bull don't have the advantage they had in Barcelona – I don't think they will.
"But if they are reliable, consistent and don't make mistakes, over the next few races they are going to be very difficult to beat."
Hamilton meanwhile thinks that McLaren's combination of F-Duct and Mercedes engine should give them some chance in Istanbul.
"Hopefully, we will be able to challenge them down the back straights," he said.
"Things might turn around. The guys might find something in the wind tunnel and we'll have it at the next race. I'm praying every day that we do. I doubt it will be the case, but you never know what will happen in this sport."