Formula Ford leader to get first V8 test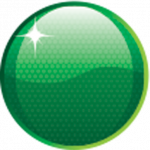 Australian Formula Ford Championship leader Chaz Mostert is set to get his first taste of V8 Supercars power at Queensland Raceway next week.
The 18-year-old Queenslander is likely to get seat time in Wayne Miles Ford Falcon BF, which he currently races as a rookie in the Fujitsu V8 Supercars Series.
Mostert described the upcoming test as a "wicked" opportunity.
"Next week, we should hopefully do a couple of laps in it," he told Speedcafe.com.au.
"We've been talking to Wayne through friends of ours. He's taken a bit of a liking to me and given me the chance of a couple of laps, which I reckon is wicked."
Mostert, a former Australian karting champ and currently in his second year in the Australian Formula Ford title, says that he has two career goals in mind.
"I have two goals I'd like to achieve – V8 Supercars or DTM," he said.
"I'd like to race V8s because its one of the most watched sports in Australia. Most of the best drivers in Australia are in there so if you can make it there and mix it with them, you can be one of the best touring car drivers in the world.
"Australia has produced some of the best drivers, like Mark Webber, and on a local scene, the best guys race V8s.
"V8s offer the best competition at the moment, so that is definitely where I'd like to race in the future.
"With DTM, I just think they are pretty much like an open wheeler with a fibreglass top. I'd love to have a go in one of those. I've had a liking for them for a while."
The Synergy Motorsport driver took the lead of the Australian Formula Ford Championship at Winton Motor Raceway last weekend with a consistent performance, finishing on the podium in all three races – including a win in Race 1.
He is aiming to continue that consistency during the year with the aim of clinching the title.
"So far, so good this year," he said.
"I've just got to keep that consistency up, keep running in the top five and hopefully we'll be in with a chance so I can push hard at the end.
"I'm just trying to take it easy at the moment, not trying to make mistakes and stay in contention right until the end."
The next round of the Genuine Ford Parts Australian Formula Ford Championship will be held at Darwin's Hidden Valley circuit (June 18-20).