Tim Blanchard: Waiting for the right opportunity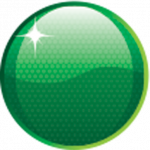 Tim Blanchard has had a whirlwind couple of seasons in motorsport.
After winning the 2007 Australian Formula Ford Championship, he went to England and raced Formula Fords there, finishing second in the British title. He sat out of racing last year, spending the season helping his mate Taz Douglas's Fujitsu V8 entry while he plotted his return to local motorsport.
This year, he has become one of V8's quiet achievers. Driving for Sonic Motor Racing as a rookie in the Fujitsu V8 Series, Blanchard is currently running third in the title, despite an average third round at Winton.
But perhaps his weekend highlight came on Friday when he drove Greg Murphy's #51 Commodore VE in the co-driver/rookie sessions. Neither Blanchard or the Paul Morris Motorsport team will say that Blanchard is a chance of racing at Bathurst with Murphy, but the fact that he got the test at least suggests they are impressed with his efforts this year.
Speedcafe.com.au's Grant Rowley spoke with Blanchard about his steady rise and his future plans …
SPEEDCAFE: You got the opportunity to drive Greg Murphy's Castrol EDGE Commodore in the rookie sessions at Winton. How did that ride come about?
TIM BLANCHARD: It came about after Queensland Raceway. Paul (Morris) was looking for someone to put in the car for the rookie sessions. He gave me a call and that's where it all started.
SPEEDCAFE: How do you think you went in the sessions? And how did the car feel compared to your regular Fujitsu V8 Series Falcon?
TB: Well, they are both Triple Eight built cars, so they have pretty similar characteristics. All the buttons are in the same places. I felt like I adapted pretty well and I felt at home.
I've know Paul and a lot of the team for a lot of the time, so I felt comfortable in the team from the start. On the track, my times were pretty good. I went pretty well in the time sheets (ED: Blanchard was 17th), so I think I did the job I was asked.
SPEEDCAFE: There might be a slot available alongside Murphy for the endurance races, with Yvan Muller possibly unable to come due to other commitments. How do you feel about being considered for the endurance races?
TB: It's really up to Paul and all of the relevant people from their side. There's been no talk directly to me about doing the enduros. I'm just concentrating on my Fujitsu Series drive. Whenever I get an opportunity in testing or whatever, I just do the best job I possibly can. Hopefully, things like that will lead to other rides, like an enduro ride this year or a full-time drive next year. I don't really know at this stage.
SPEEDCAFE: If you were asked to do the endurance races this year, do you feel ready?
TB: Yeah, I do. If I had to do them tomorrow, possibily not, but I feel I'm progressing pretty quick, and buy the end of the year, I will be at the stage where I will be able to make an enduro start.
SPEEDCAFE: You're running third in the Fujitsu V8 Series in your Sonic Motor Racing Falcon BF. Is that where you expected to be after three rounds in a V8?
TB: We're pretty happy with how the first two rounds went. Pointswise, we're probably about where we expected to be. Winton was fairly disapointing with what occured there (ED: Blanchard was given a drive-through penalty for an incident with David Russell in the last race).
We're still third in the championship, not too far behind Nick Percat. There's not too much we can be upset about.
SPEEDCAFE: In terms of your development curve in the Falcon, do you feel you're starting to get on top of things?
Well, Steve Owen is still beating me on a regular basis, so I'm still lacking in some areas. But every round we go to, I feel like I'm getting closer and improving as a driver. That's the goal for me at the moment to try and knock him off at one of the rounds.
SPEEDCAFE: Is the Fujitsu V8 Series a two-year program for you?
TB: It depends on how I'm feeling towards the end of the year and what opportunities might come up and where I feel I can best develop. Obviously, the more laps you do, the better you'll get. I want to get into the Main Series, but I don't want to rush in and have a disappointing run. I really want to be in a position to make an impact in my first year.
Whether I do a second year in the Fujitsu Series depends on where I feel I am at the end of this year and whether I can make a reasonable impact next year in the Main Series.
SPEEDCAFE: There's a big gap between now and the next Fujitsu round at Townsville. What do you have planned between now and then?
TB: The next few weeks are pretty busy for me in university. I've got exams coming up. Hopefully we'll get those over and done with and finish my degree off. That's my main priority. Then it becomes a matter of preparing for Townsville, get my fitness right and make sure we're ready to bounce back after Winton.