Mercedes won't appeal Schumacher penalty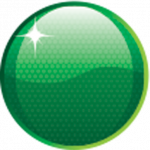 Mercedes Grand Prix has elected not to appeal the 20 second penalty imposed on Michael Schumacher in Sunday's Monaco Grand Prix.
The penalty was handed to the seven-times champion for overtaking Ferrari's Fernando Alonso after the Safety Car had pulled into pits.
It has dropped Schumacher out of the points from sixth place to 12th.
Mercedes said in a statement that they weren't happy with the penalty but have accepted it.
"It was clear from our discussions with the race stewards after the race that they understood the reasons as to why we had given Michael Schumacher the green light but that ultimately they did not agree with it," said Mercedes in a statement.
"Even if we are not happy with the result, we are happy that the FIA have accepted our reasons behind the move.
"But for the good of the sport the Mercedes stable will not appeal the decision."
Schumacher is currently ninth in the world championship standings on 22 points – 56 points behind Red Bull Racing's leaders Mark Webber and Sebastian Vettel.