Joe Gibbs denies overtaking Hendrick team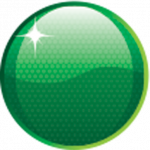 Joe Gibbs Racing has denied it has overtaken four-time defending champions Hendrick Motorsports in the NASCAR pecking order, despite winning five of the last seven NASCAR Sprint Cup races.
The two powerhouse teams appear to have switched roles since the 'blade spoiler' was introduced at Martinsville in late March.
Before the Virginian short track event, leading Gibbs drivers Denny Hamlin and Kyle Busch had posted just one top ten finish between them, while Jimmie Johnson's Hendrick Chevrolet had taken three wins from five starts.
The post spoiler-change form has seen Busch move from 10th to second and Hamlin 19th to fifth in the points standings, while Johnson, who has gone winless in the last seven races, has dropped three spots back to fourth.
Despite the sudden swing, Joe Gibbs does not believe that his team have caught up to Hendrick.
"No, I don't think we've caught 'em," the former NFL coach told nascar.com.
"We've been fortunate over these last six or seven weeks, but my focus, and the focus of everyone else at our place, is that you've got to be there every week. We're just getting started."
Busch, who failed to make the Chase last season, also shied away from comparisons with Rick Hendrick's team.
"I don't feel like we've caught or passed Hendrick Motorsports," said Busch.
"I feel like we've just gotten our stuff better where now we're competitive week in and week out.
"That's the way Joe Gibbs wants it to be and it's always easier when you're running up front like that.
"We're real pumped about where we're at and about hopefully where we're going. A lot of good things should come out of the next few months hopefully, and then maybe when we get to the Chase we can be the force to be reckoned with.
"But until you get to the end of the year, none of this really matters."
Joe Gibbs Racing is attempting to give Toyota its first ever NASCAR Sprint Cup Series Championship this season, having won the Nationwide Series for the Japanese brand in 2009.
The JGR Toyotas will have to do more than just beat Hendrick Motorsports to take the crown however, as Kevin Harvick's Richard Childress Racing Chevrolet current leads the standings, with Roush Racing's Matt Kenseth also well placed in third.