Fujitsu V8 team looks at new car & driver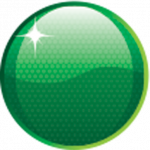 Jay Motorsports is close to expanding its fleet of V8 Supercars and entering a second car in the next round of the Fujitsu V8 Supercars Series at Townsville.
The South Australian-based team is looking at purchasing a new Commodore VE, possibly from Walkinshaw Racing, to use as its primary entry in the Fujitsu Series.
If the team does secure a new car, it is likely that current driver Nick Percat would take its reins.
The team's current VZ Commodore, which Percat has currently placed second in the series, would become the team's second car, with a rookie driver test in the coming weeks to determine who might drive it.
THE FINAL RACE OF THE 2023 REPCO SUPERCARS CHAMPIONSHIP ON ONE OF THE WORLD'S BEST STREET CIRCUITS. GO ALL IN AT THE VAILO ADELAIDE 500, CLICK HERE TO BUY TICKETS
Team manager Keith Rennie told Speedcafe.com.au that he wants to ensure the future of the team remains as a place for young drivers to develop their V8 Supercars skills.
"We want to keep our team as the series was intended – to bring young drivers in," he said.
"The aim of the series is to get through to the main game, and we want to help them do that.
"We've got a rookie day at the end of this month, with the idea of signing someone to run with us at Townsville.
"We'll know in a week or so who is going to come out and test. We need to finalise a list of about four drivers."
Jay Motorsports currently enjoys a healthy technical relationship with Walkinshaw Racing. Percat is a WR-backed driver, and the car he drives is a former WR chassis.
Rennie is hopeful of keeping and building on that alliance.
"That's the direction we'd like to head in," he said of the possible purchase of a new VE Commodore from WR.
"We're going through a few different things at the moment. We're not sure when we're going to purchase a new car – sooner rather than later – but once we get a few things finalised and sorted out, our next step will be to have a VE to carry on moving forward.
"Walkinshaw Racing has been extremely good to us over the past couple of years. Their service has been faultless and I really want to make sure that our relationship with them continues."
The next round of the Fujitsu V8 Supercars Series will be at Townsville (July 9-11).