Blanchard: No rush to get to Main Series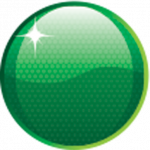 Tim Blanchard is in no rush to make his V8 Supercars Championship Series debut, despite a solid start to his V8 career in the Fujitsu V8 Series.
As a reward for his encouraging first three rounds, Blanchard was invited to test Greg Murphy's Castrol EDGE Commodore VE in the co-driver session at Winton on Friday, and he impressed with the 17th-fastest time.
But Blanchard isn't getting carried away yet. While he might get more opportunities to drive the Castrol Commodore in the future, Blanchard told Speedcafe.com.au that he doesn't want to rush his Main Series debut.
"I want to get into the Main Series, but I don't want to rush in and have a disappointing run. I really want to be in a position to make an impact in my first year," he said.
"Whether I do a second year in the Fujitsu Series depends on where I feel I am at the end of this year and whether I can make a reasonable impact next year in the Main Series."
For more with the 2007 Australian Formula Ford champion CLICK HERE for today's Café Chat.