Alain Prost confirmed for Race of Champions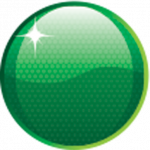 French Formula One legend Alain Prost will make his Race of Champions debut later this year.
The four-time world champion will compete with other confirmed stars Michael Schumacher and Sebastian Vettel at Dusseldorf's Esprit Arena in Germany in November.
"I'm very happy to be able to participate in the Race of Champions at last," Prost said.
"In the past the date has always clashed with other commitments, but this year it finally works. It will be an absolute pleasure to race with great drivers from different disciplines and different generations. I'm really looking forward to the experience."
The Race of Champions event is an annual end-of-season competition where motorsport identities from around the world compete in various and identical machinery in 'head-to-head' races.
The 2010 Race of Champions will be held on November 27-28.