New CEO acknowledges big learning curve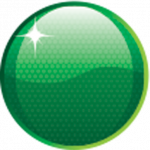 Martin Whitaker says that he is relishing his new position as V8 Supercars' Chief Executive Officer, however, he admits it's going to be a steep learning curve.
The Englishman commenced his role with V8 Supercars Australia at Queensland Raceway two weeks ago and told Speedcafe.com.au there's much for him to master.
"I'm loving it," he said.
"I knew I would. It's great. I know it is going to take me two or three months to get really fully installed in the role. Apart from anything else, it's just getting to meet everybody and learn exactly what's going on. I'm on a steep learning curve and I'm loving it."
THE FINAL RACE OF THE 2023 REPCO SUPERCARS CHAMPIONSHIP ON ONE OF THE WORLD'S BEST STREET CIRCUITS. GO ALL IN AT THE VAILO ADELAIDE 500, CLICK HERE TO BUY TICKETS
Whitaker said that Saturday's V8 race at Winton last weekend was a great advertisement for the series.
"I've always loved this series and you've only got to look at Saturday's race to see all the things that are great about V8 Supercars," he said.
"I defy anybody, no matter where they are in the world, who watched Saturday's race to tell me that it wasn't fantastic. It was great for the sport.
"And the best thing is that we have plenty of races during the year like that."
Recently, V8 Chairman Tony Cochrane (currently on a three-month sabbatical) told Speedcafe.com.au that Whitaker would take over his role as the public face of the sport. In the past two rounds, Whitaker has keep a reasonably low-profile with no press conferences or organised appearances as he finds his feet in the business. He did, however, present the trophies at Winton.
Regardless, he says he is happy to eventually be seen as the front man for V8s and acknowledged the work that Cochrane has done with the sport in the past 13 years.
"Tony is an amazing Chairman. There are very few people in the sports business who have that type of charisma and influence on a sport," he said.
"You can name the ones who have been successful. If you look at people like Bernie Eccelstone (Formula One), Juan Antonio Samaranch (former President of the Olympics commitee), and there are others, but you need people like that, because they're the people who drive the sport forward.
"We've got an amazing championship, and what we've got to do is make sure we continue in that vain and keep growing it.
"He hasn't felt a need to call me, which I think shows a degree of confidence, and by the same token, I've felt comfortable and I haven't had the need to pester him. He's on holiday!
"We've got a great team in the office – a growing team. I'm confident in the people we've got. I'm thoroughly enjoying the work ethic, enthusiasm, vibrancy and team environment that we've got. It's a great platform for me on which to hopefully develop some new initiatives."
One of the new initiatives that he is pushing is having a Middle eastern driver test a V8 Supercar in two weeks time. CLICK HERE for the full story