FIRST LOOK: Team Australia's MINI challenger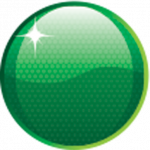 Australia's MINI Challenge organisers have unveiled the livery of the 'Team Australia' R56 that will compete in Round 2 of the Spanish MINI Challenge.
The MINI, featuring an Australian flag design, is set to be driven by Australian MINI Champion Paul Stokell and runner-up Chris Alajajian, who have been awarded the drive as part of their outstanding performances in last year's series. The pair will team together at the Circuito del Jarama, Madrid, taking on the Spain championship's competitors. The race meeting will be held on June 5.
MINI Challenge 'Team Australia' will see Stokell contest Race 1 before handing the reins over to Alajajian for Race 2 on the same day (Saturday). Both races will be held over 20 minutes.
On Sunday, the format turns enduro with a 50-minute race that will feature a driver change as Stokell and Alajajian combine in an attempt to make history by being the first Australian team to win a round of the Spain's MINI Challenge.
The drive has been set up by the Australian championship organisers, and Spain's organisers are set to do the same at the end of this season. Driver Stokell says they need to come to Australia and take on the locals.
"Bring them down-under," said Stokell. "Homebush will be a cracker for them!"
Marketing Manager, MINI Australia, Chris Brown said that this drive is just one of the incentives offered to MINI racers in Australia.
"These money-can't-buy opportunities to race overseas are key benefits of being involved in an international category like MINI Challenge," he said.
"We are sending our best drivers to represent Australia, taking our local talent to the world stage. This is only the beginning of a broader international outlook for MINI Challenge."