D'Alberto would consider leaving own team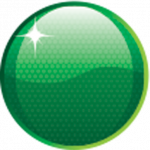 Improving V8 privateer racer Tony D'Alberto says that he would consider an offer to drive for another team and leave the comfort of his own outfit.
After winning the Fujitsu V8 Supercars Series in 2007, D'Alberto stepped up to the Championship Series but struggled for consistency in his first two seasons.
This year, the D'Alberto family team bought its own Racing Entitlements Contract, and since then, has not looked back. Three top 10 qualifying spots and four top 10 race results so far this year has put D'Alberto on the map – especially considering he is driving for a one-car team in the oldest VE Commodore in the V8 field.
D'Alberto, 24, told Speedcafe.com.au that it would take a good opportunity to leave the team he has built up over the past few years, however, he'd consider any reasonable career offer.
THE FINAL RACE OF THE 2023 REPCO SUPERCARS CHAMPIONSHIP ON ONE OF THE WORLD'S BEST STREET CIRCUITS. GO ALL IN AT THE VAILO ADELAIDE 500, CLICK HERE TO BUY TICKETS
"The facts are that I'm on the market like any other driver – If the opportunity was right, I'd look at anything," he said.
"Just because we've got our own team doesn't mean that I have to drive in it forever. We've got a luxury there where I can drive here, but we've got to treat it like a business as well. If I'm coming last and we can't get sponsors, it's not going to survive.
"You've got to get the right person for the job, and if another team thought I could do the job for them, then I'd definitely look at it."
D'Alberto is currently 14th in the championship – the highest he has ever been placed. After a slow start to the year in the Middle East, his form in Australia (and New Zealand) has one of the understated highlights.
He said that he would only move away from the team he has built for an offer that could take him to the next level.
"It would have to be the right offer, because at the moment, I've got a good opportunity here. The equipment is good and the group of guys that we've built around us are really good," he said.
"It would be a big decision and I wouldn't want to do anything for just a one year thing. It would have to be a multi-year deal, otherwise, it's not worth it."
"I can't see why I couldn't get a drive somewhere else if I keep doing a good job."
He says that it's "about time" results started to flow.
"We're going well at the moment, and it's about time," he said.
"I've done the last two years with up and down results and not achieve what we should have. It's about time something started to go our way. Sunday's race at Winton was a good example of that. We got turned around (on the first lap) but I still managed to get back and get a result. It wasn't where we wanted to finish (ninth), but anything in the top 10 is a bonus."