Buy a ride in Australian GT car for good cause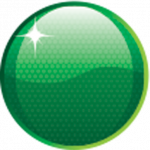 The Australian GT Championship is auctioning two passenger rides around Eastern Creek International Circuit to raise money for Telstra Child Flight.
The Child Flight rescue helicopter charity is the official charity of the Australian GT Eastern Creek round, to be held on May 28-30.
The hot laps up for auction will be in two different marques of the championship and all proceeds raised will go to keeping the Telstra Child Flight helicopter, the only emergency retrieval service for babies and children, in service.
The hot laps will take place on Friday 28th May at Eastern Creek, NSW at approximately 4pm.
Passengers must be 16 or over. If between 16-18 you must have a parent or guardian present who must also sign the passenger in vehicle disclaimer.
To make a bid for a rare opportunity to take a ride in an Australian GT car, CLICK HERE
But what is Telstra Child Flight? Check out the TV advertisement below …