Bigger field of ex-V8 Supercars at Mallala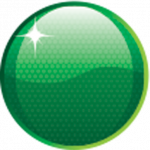 The Shannons V8 Touring Car National Series has seen an improved list of cars enter for next weekend's round at South Australia's Mallala Motorsports Park.
At Symmons Plains a few weeks ago, just four cars started the races, but some hard behind-the-scenes work from organisers will see the field swell to 10 cars, with more interest for future events.
South Australian's will be out in force, with Chris Smerdon and Michael Bartsch flying the Ford flag against some quality Holden competition, led by another local in reigning series champion Adam Wallis.
Two Western Australians will be making the long trek across the Nullarbor Plain, with Matthew Hansen and Dean Kovacevich set to make their Shannons V8 Touring Car series debut aboard a Falcon and a Commodore respectively. Also, New South Wales-based Ben Eggleston and James Stewart are also slated to compete in Holden Commodores.
Even though the Clipsal 500 street track is now the place for the V8s to race, local driver Smerdon says that the Mallala circuit is ideal suited for this type of V8 racing.
"It should be quite exciting, Mallala is a fairly high-speed circuit, it should provide for some good close racing for the fans," Smerdon said.
"I really don't know if my local knowledge will come into it, as I haven't raced there in 12 months, so it should be fairly wide open.
"Terry (Wyhoon), Adam and Michael will all be very quick, but there's also a few new guys who are out to impress.
"I was very impressed with Tony Evangelou on debut (in the class at the last round in Tasmania); he was right on the money straight away after having a break away from driving, so he will also be a definite chance also."
For Bartsch, budgetary constraints may restrict his racing this year, so he looking to impress in front of a local crowd.
"Hopefully we can go and do a few rounds this year, so our aim is to start strongly and get onto the podium at Mallala," Bartsch said.
"The track is only 40 minutes from home, and it's always enjoyable racing in front of family and friends."
The Shannons V8 Touring Car National Series will be held as part of the fourth round of the Shannons National Motor Racing Championships.
Other classes competing at the South Australian track will be the Porsche GT3 Cup Challenge presented by Mission Foods, Kerrick Sports Sedan Series featuring the Clem Smith Cup, the Formula 3 Australian Drivers Championship, the Commodore Cup National Series and the South Australian Formula Vees.