Schumacher penalised for last lap move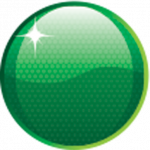 FIA stewards have added 20 seconds to the race time of Michael Schumacher at the Monaco Grand Prix, after the German's last corner passing move on archrival Fernando Alonso was deemed illegal.
The penalty drops the Mercedes driver from sixth to 12th position in the race results.
The stewards panel, which in Monaco included guest advisor, and former Schumacher foe, Damon Hill, found the German to be in breach of rule 40.13.
This regulation stipulates that "if the race ends whilst the safety car is deployed it will enter the pit lane at the end of the last lap and the cars will take the chequered flag as normal without overtaking."
The bizarre last corner pass caused some confusion amongst the teams, due to a new rule brought in for 2010 that allows drivers to overtake on a Safety Car restart between the point where the Safety Car enters pit-lane, and the start-finish line.
While Ferrari Team Principal Stefano Domenicali believed the race was ending under Safety Car, his counterpart at Mercedes, Ross Brawn, saw it differently.
"We were advised before the end of the race that the Safety Car was coming in," he told the BBC moments after the chequered flag.
"There was no instruction that the race was going to finish under the Safety Car, so for us as soon as we got the instruction 'safety car in this lap' at 15:51 we considered the race was now on again.
"At 15:52 we were told the track was clear and at 15:53 was the chequered flag. So, from the instructions we have from the FIA, the Safety Car was coming in on the final lap but the race wasn't finishing under the Safety Car and it's a very important distinction so we advised our drivers that they could still race between Safety Car line one and the start/finish line.
"And I think you saw the reaction of all the other drivers. If what Stefano has said was true, they would just cruise to the start/finish line because they knew they couldn't be overtaken, but everyone went for it and I'm afraid Fernando was a little asleep and we took advantage."
Clearly the stewards did not agree, decreeing that the race had indeed finished under safety car.
The revised result sees Alonso move two points closer to joint championship leaders Mark Webber and Sebastian Vettel, cutting their margin to just three points. Schumacher remains in ninth position, some 56 points off the lead.