Ricciardo matches Webber's Monaco feat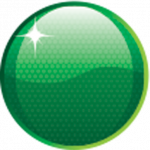 Australian Red Bull-backed driver Daniel Ricciardo scored his maiden Formula Renault 3.5 victory at Monaco, taking advantage of his pole position to lead every lap of the race.
Carlin's Mikhail Aleshin offered the West Australian Tech 1 a solid challenge over the course of the race, but would have to settle for second place.
"It was such a tough race, even though I led from the start and didn't really have a fight with anyone, it was so exhausting," Ricciardo told Autosport.
"Pushing for 45 minutes on a street circuit is something that I haven't really done before.
"At the start I was really comfortable and the tyres were there straight away. In the middle of the race there were some incidents and yellow flags, and I was perhaps over-cautious not to receive any penalties. That allowed Aleshin to get a sniff. I probably over-killed the tyres a bit in the beginning, too."
Albert Costa finished third ahead of Ricciardo's team-mate place Brendon Hartley who started the race from eighth after a qualifying accident.