Rahmer and Meyers share East Coast wins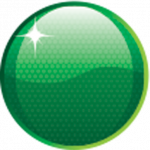 Fred Rahmer and Jason Meyers shared the honours during the first East Coast swing World of Outlaws Series at Williams Grove and Virginia Motor Speedways over the weekend.
Starting back in the 24th spot on Friday night at Williams Grove Speedway in the finale of the two-day World of Outlaws event at the famed half-mile, winning was the furthest thing from Rahmer's mind. He would have been very content with a solid Top-Five finish or even a Top-10, knowing how many stout cars were lined up in front of him.
As the laps wound down in the 30-lap contest winning became more of a possibility and in the end Rahmer was able to sweep by both Sam Hafertepe and Brian Leppo with just two laps left to take the top spot and ultimately the win.
The win for Rahmer extended the Pennsylvania Posse's win streak to six over the World of Outlaws at Williams Grove Speedway. The $12,000 triumph was the sixth of his career with the World of Outlaws and fourth with the series at the famed half-mile.
"This is unbelievable," said Rahmer, who pilots the C&S Lawn & Landscape J&J. "I couldn't be happier. I'm very proud to win against these guys, because I didn't know if I would do it again. This is great."
Finishing second behind Rahmer was Hafertepe, who led 15 laps en route to his best finish of the season ahead of Daryn Pittman, who came from 14th place at the start of the main event.
Determined to make up for a disappointing opening two nights of racing in the Eastern Swing, Meyers did just that on Saturday night picking up their fifth win of the season in dominant fashion at Virginia Motor Speedway in the Third Annual Paul Sawyer Memorial.
Meyers started third and tracked down Joey Saldana on the eighth lap to move into second, before setting his sights on leader Jason Sides. Meyers took the lead from Sides on the high side of turn two on the 12th lap of the 30-lapper and would lead the remainder of the distance to score his second career win at Virginia Motor Speedway.
"This team is what makes me good," said Meyers in Victory Lane.
"There are so many people that work hard on this team I had a great race car tonight. This is a great race track, friendly fans and a beautiful facility. We just enjoy coming here to Virginia and look forward to next year."
The entire 30-lap event went green to checkers in just under nine minutes at the pristine half-mile before a very strong crowd. Meyers masterfully worked his way through lapped traffic aboard the GLR Investments KPC and was stout in open track as well.
Donny Schatz bounced back from a vicious wreck at Williams Grove Speedway on Friday night to finish third aboard the Armor All/STP J&J behind Saldana.
Meyers entered the East Coast swing second in points, just three markers out of the lead, before falling to third after the two nights at Williams Grove. He remains third, but gained ground after setting fast time on Saturday night to earn five bonus points.
Australian Brooke Tatnell won the C Main on Friday night at Williams Grove before finishing ninth in the B Main, he didn't contest Saturday's night's proceedings.
The World of Outlaws return to action on Friday, May 21 at Attica Raceway Park in Ohio and Saturday, May 22 at I-96 Speedway in Michigan.
World of Outlaws Championship Standings
| | | |
| --- | --- | --- |
| 1. | Joey Saldana | 2554 |
| 2. | Steve Kinser | 2541 |
| 3. | Jason Meyers | 2534 |
| 4. | Donny Schatz | 2424 |
| 5. | Jason Sides | 2395 |
| 6. | Paul McMahan | 2320 |
| 7. | Jac Haudenschild | 2305 |
| 8. | Kraig Kinser | 2300 |
| 9. | Danny Lasoski | 2295 |
| 10. | Lucas Wolfe | 2274 |