Monaco win set to secure Webber's future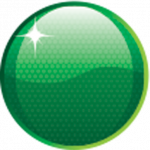 Red Bull Racing's team principal Christian Horner has offered the strongest suggestion yet that Mark Webber will retain his seat with the dominant team.
After securing back-to-back Formula One wins and taking the championship lead for the first time in his career, Webber's stocks are on a high. Over the Monaco weekend, Webber was mentioned as a possible candidate for a drive with Ferrari next year, but according to Autosport.com, Webber is in the box seat to remain driving for the Austrian-owned Red Bull outfit.
"I am very happy with the balance and dynamics in team, and there is nothing that we would change for," Horner told Autosport.com.
"We are very happy with the way that Mark is performing. He is an important member of our team and he has got to a stage where, at 33 years of age, we said let's take one year at a time – rather than signing some long-winded agreement.
"It is all down to relationships and how he feels at the end of the day. He is driving fantastically well, he is a very valued member of the team, so when the time comes to sit down and talk about contracts I am sure it will be a very short conversation."
Autosport also hinted that a deal is expected to be finalised in the coming weeks.