Middle Eastern driver set for V8 miles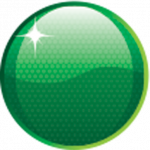 V8 Supercars Australia has strengthened its relationship with the Middle East racing fraternity by offering a V8 test to one of its young driving talents.
19-year-old Raed Raffi who finished fourth in the Chevrolet Supercars Middle East Championhip, is set to drive a Paul Morris Motorsport Commodore VE at Queensland Raceway at the end of this month in a rookie test day.
From Bahrain, Raffi will arrive in Australia soon, test a V8 Super School car at the Holden Performance Driving Centre in Norwell, Qld, before getting a full-on V8 test at Queensland Raceway two days later.
The test has been orchestrated by Morris and new V8 Supercars Chief Executive Officer Martin Whitaker – the former CEO of the Bahrain International Circuit.
Whitaker told Speedcafe.com.au that the idea behind the test is to continue to build interest in V8 Supercars in the Middle East – and it could lead to an Arab driver being a regular in one of V8's championships.
"Paul Morris is actually going to do the run, and he's taken on the whole idea of developing a young driver," Whitaker said.
"We're now working with the people in the Middle East to try and see if we can get a little money together for him to get a Development drive for next year.
"You can imagine the importance of having a Middle East driver doing a championship down here, and creating interest for our trips over there, as long as you promote it the right way.
"You can only imagine the interest and coverage that it can generate.
"That will help increase the knowledge of V8 Supercars in the Middle East, which at the end of the day, motor sport is still in its infancy over there, so we need all these things like that."
Whitaker said that the test is meant to go to the winner of the Chevrolet championship, but they chose Raffi as he is young and shows promise.
"He has won races in the Middle Eastern V8 Championship. He didn't win the championship because he didn't contest all of the rounds," Whitaker said.
"The championship was won by a chap called Fahad Al Musalam, and he got the drive with Garry Rogers a couple of years ago.
"I think that Hahad realises that he's no spring chicken, and for that reason, he's handed the drive to Raed. That's great news, because you want a young driver who has potential. He's come up through the ranks – he's come through karting and has been very successful in single seaters. And he seems to have the master of driving a V8, all be it in the Middle Eastern cars, which aren't as powerful as these."