Mark Webber's Greatest Day Out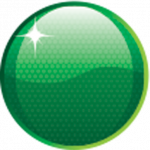 Mark Webber has described his Formula One victory at Monaco as "the greatest day of my life."
The 33-year-old took his second F1 win in a week and became the first Australian in 51 years to win on the famous Monte Carlo streets.
The success also threw him into the championship lead, equal on points with Red Bull Racing team-mate Sebastian Vettel.
Webber said post-race that the sport's long and distinguished history at Monaco made it a special win.
"It's a special day, the greatest day of my life," he said.
"As a Formula One driver you really hope that you win races and if you have a choice then the blue riband event is very, very special for any driver.
"To join Ayrton Senna and the likes round here is a very special thing. The last few laps are intense. Jenson actually said to me on the parade lap that when you're leading with a few laps to go, it looks like the track's narrowing and the barriers are coming closer and closer. Fifteen laps from the end, that's just what it was like."
Webber said that the win for the Red Bull Racing team was as much a coup as it was for him.
"A one-two finish for the team here is such a feather in their cap, it's incredible," he said.
"The Safety Cars weren't a great situation to have – you do all the hard work, get away and risk some pretty quick lap times to increase the gap and then you have a Safety Car which neutralises it and all the fast guys are back on your wheel again. It's very difficult when it's like that, but that's part of the driver's role – to stay composed and get the job done."
Two rounds ago, Webber was running eighth in the world title and struggling to piece together a consistent result. Now, he has 50 extra points in his bag and a genuine sniff of winning the world title.
"To get 50 points from the last two races is awesome, but there is a long, long way still to go," he said.
"We've got so many different conditions and tracks coming up – there are many exciting times to come; I'm looking forward to it."