Mark Webber dominates Monaco Grand Prix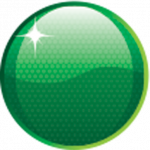 Mark Webber has won the Monaco Grand Prix, becoming the first Australian since Sir Jack Brabham in 1959 to do so.
The win, his second Formula One victory in a row, has vaulted Webber up to be the co-leader in the F1 title, equal on 78 points with Red Bull Racing's team-mate Sebastian Vettel, who finished second.
Thanks to Webber's two wins in a week, on a count back, Webber is classified as the championship leader – the first time an Australian has led the world title since Alan Jones 1981.
In a race of attrition and four Safety Car periods, Webber made zero mistakes on his way to his win today at Monaco – arguably the world's most famous motor racing event.
The 33-year-old was ecstatic with his win.
"Absolutely incredible, the greatest day of my life," he said.
"This place is such a test for two hours. I knew I had a lot of work to do. We had back markers and Safety Cars. It was a very, very rewarding win."
It was a great day for Australia in Monaco, with fellow Red Bull-backed driver Daniel Ricciardo winning the Formula Renault 3.5 class.
Renault's Robert Kubica finished in third place, only losing one place from his starting slot after being jumped by Vettel off the line.
Ferrari's Felipe Massa finished fourth, ahead of Lewis Hamilton and Michael Schumacher, who snapped up that place from Fernando Alonso on the very last corner of the race with an opportunistic (but clever) passing move. The pass is being investigated by the stewards.
Regardless of the late pass, Alonso's drive was one of his best of his career. After starting from pit lane, he stormed through the pack with great passing and brilliant strategy from his Ferrari team.
In the failure department, former championship leader Jenson Button was out on the second lap with an engine failure due to a team error on the grid. Rubens Barrichello had a wild accident at turn three, while Jarno Trulli launched over Karun Chandhok in the latter stages of the race.
The next round of the Formula One World Championship is at Turkey on May 29-30.