Larry Dixon wins in Atlanta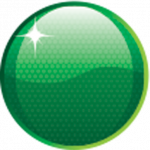 Larry Dixon has won his 52nd Top Fuel race, to tie with legend Joe Amato for overall victories, after winning Top Fuel at the 30th annual Summit Racing Equipment NHRA Southern Nationals at Atlanta Dragway.
Dixon added to his three previous wins in Atlanta (1996, '02 & '03) after Brandon Bernstein jumped the light by just 0.003 of a second but still set a time of 3.91-seconds. Dixon has won all four finals he has made in 2010.
"He took a shot at the Tree and went .003 red, but if he goes .003 green he has a chance to win the race," said Dixon.
"I feel the same way [about tying Amato] as I do against the other people I grew up looking up to: Unworthy.
"Those were the guys growing up and to be able to reach a number that he got … well, I'm a few championships behind him still. The guys I looked up to didn't get 23 chances a year to win."
Hight took his second straight Funny Car victory, and 16th of his career, with a win over teammate Ashley Force Hood in the final, 4.18-seconds to 4.23-seconds. Force Hood is now second in the championship and Hight is one spot back. Legend and teammate John Force still leads the way.
"No matter what, we couldn't lose, it was going to be a Force win," said Hight,
"But to leave here 1-2-3 in points is pretty big right now, especially this early in the season. We were real happy with the way we finished last season and were looking forward to this year.
"This Ford Mustang has been unbelievable all weekend"
Jeg Coughlin took his 50th career win in Pro Stock; the ninth driver to do so in a Full Throttle-class.
The win came at the expense of a driver chasing his first Wally, Rickie Jones with a 6.65-seconds to a 6.68-seconds.
"I was fortunate to eclipse the 50-win mark – including my Lucas Oil wins – a few years ago and thought I was done with 50 but was reminded here lately of the next plateau," said Coughlin.
"To celebrate it here, in JEGS' 50th anniversary year, I'm very happy."
To round out proceedings Andrew Hines took his 20th career win in Pro Stock Motorcycle with victory over Hector Arana 6.96-seconds to 7.04-seconds.