John Bowe is the Winton Touring Car Master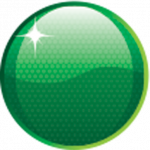 James Courtney's #18 V8 Supercar was not the only '#18' in victory lane at Winton Motor Raceway on the weekend.
Racing legend John Bowe claimed his first Touring Car Masters, presented by Autobarn round win since the 2008 season finale. The two-time Bathurst 1000 winner dominated the weekend, qualifying on pole and winning all three races.
"I've done thousands of miles around Winton and we had a fantastic car this weekend. It's been a long time between round wins and this is a great result for the WesTrac CAT/Wilson Security team," he said.
"I've had a great weekend and I'm very much looking forward to the rest of the year. This is building into a very exciting championship battle."
Race 1 was incident-filled, with a number of retirements and clashes, but Bowe was unstoppable, beating Jim Richards at the start and never looking back.
In the reverse grid Race 2, a thrilling duel between Gavin Bullas and Bowe ensued, but Bullas was presented the bad sportsmanship flag for blocking and was forced to yield his lead on lap 10.
Once released from behind Bullas, Bowe stretched out his lead to take his second win of the weekend. However, the Bullas was penalized post-race for being 10kg underweight.
Down the road, Richards steadily pressured Andrew Miedecke lap after lap and eventually slipped his Shannons Falcon Sprint into third place across the line. Post-race, Richards was handed a 30-second penalty for overtaking under Safety Car.
Leanne Tander clinched her best finish of the season thus far after muscling the Wilson Security XA Falcon up into a strong fifth place.
Bowe secured his dominant round win with victory in Race 3, with Bullas in tow. A thrilling last lap manoeuvre saw Tander score her first top-three result, just 0.3s ahead of Miedecke.
Bernie Stack's consistency in the Gawler Storage Porsche 911 delivered him his second-consecutive Group 2 round win, while in Group 3, Phillip Showers also scored back-to-back round wins.
The next round of the Touring Car Masters will be held at Darwin's Hidden Valley Raceway (NT) on 18-20 June.