Jamie Whincup's 20-month reign is over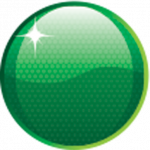 Jamie Whincup's 20-month reign as the V8 Supercars Championship Series leader is over after a horror Sunday race at Winton Motor Raceway.
After finishing third in Race 11 on Saturday, the TeamVodafone driver qualified second for the 200km race on Sunday, but a clash with Paul Dumbrell saw his front left tyre go down. He finished 24th, three laps down, and now trails new championship leader James Courtney by 114 points.
It's the first time that Whincup hasn't led the title since October 2008.
Whincup told Speedcafe.com.au that he is disappointed the top spot is no longer his, and now his team has to work harder than ever to regain their number one status.
"I never wanted that run to end, but unfortunately it did," he said.
"Basically, we didn't have enough car speed. That's what we put it down to. We weren't quick enough, trying every trick in the book to change our strategy to get in front of our opposition.
"I'm not happy about our pace in the last couple of race weekends. We've got to go do our homework and improve. We either lie down and cruise along, or we up our game. Time will tell on what will happen there."
Whincup said there was no malice in the incident with Dumbrell, saying it was complete misfortune.
"It was a freaky incident with Paul Dumbrell. The slightest of touches ripped the sidewall out of the tyre, it instantly went down, and off I went into the sand trap," Whincup said.
"I pride myself on not getting bogged – I haven't been bogged for a long time. Unfortunately, it went into the deep stuff, and that was it."
An extended gap now in the V8 Supercars calendar give the teams four weeks before the next round at Hidden Valley. Is the break what TeamVodafone needs? Whincup agrees and says the time needs to be spent finding better Sprint tyre form, which will be used in a reduced role at Hidden Valley (teams will be given one set of Sprint tyres for use in Sunday's race only).
"Yeah, I think I'm glad we've got a break now," he said.
"We need some time to try and analyse what has happened. Everyone has put it down to the soft tyre. To be honest, I wish there was more soft tyre races. It's been a massive challenge. We haven't been proud of our speed, and I want more opportunities to get that right.
"It's a bit like Marcos (Ambrose) on the ovals. All he wanted to do was race on the ovals and try and improve on his weaknesses. The soft tyre is no different for us."