Grant Johnson blasts to V8 Utes lead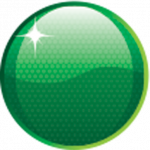 Perth driver Grant Johnson has blasted his way to the V8 Ute Series lead after he won both Race 1 and Race 3 of the 2010 Yokohama V8 Ute Racing Series – protected by Armor All at Winton Motor Raceway.
The results has seen the series really tighten up, with only one point separating Johnson and Jesus Racing's Andrew Fisher, who claimed second in Race 2 and Race 3 and also ended second overall for the round.
Johnson is confident he can maintain his pace for the year.
"It was great to finally have a win here," said Johnson.
"The car is fast and hopefully I can get some sponsorship to carry me through the rest of the year."
Fisher was pleased with second place overall.
"It was another great weekend for us and we have been working hard," he said.
"Last year we had a few podiums so we are starting to get there. I've been focusing on my starts and my last start was great. I got Johnson off the line but his car proved faster in the end."
Third overall went to Sage Automotive driver Gary Baxter ahead of reigning Champ Jack Elsegood, David Sieders and Gary MacDonald.
To catch all of the action from Winton Raceway again, tune into the Seven Network, Saturday, May 29 at 1:30pm.
The next round of the V8 Utes Series will be held at Darwin's Hidden Valley Raceway.