Dumbrell promotion could lead to change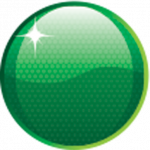 Paul Dumbrell's duties outside the cockpit of his #55 The Bottle-O Racing Ford Falcon FG have grown significantly in the past week, and they may have an impact on his driving future.
Dumbrell was promoted to Chief Executive Officer of Autobarn and its associated group of companies recently, placing him at the head of the company founded by his father, Garry.
The 27-year-old has worked with the Autobarn company for a number of years, most recently as the marketing boss before his recent promotion.
Dumbrell will be in charge of car accessory outlets Autobarn, Autopro and the Automotive Brands companies, which include 99 franchised Autobarn stores and 120 franchised Autopro stores Australia-wide.
THE FINAL RACE OF THE 2023 REPCO SUPERCARS CHAMPIONSHIP ON ONE OF THE WORLD'S BEST STREET CIRCUITS. GO ALL IN AT THE VAILO ADELAIDE 500, CLICK HERE TO BUY TICKETS
But how much pressure will his new role place on his driving future? After 12 races of this year's V8 Supercars Championship Series, Dumbrell is 11th in the title.
V8 Supercars now have a four-week break before the next round at Darwin's Hidden Valley. Dumbrell told Speedcafe.com.au that he will use the time to see how he fits into his new role and the demands its going to have on his time.
"Nothing is going to change today. I'm not going to say "this is what I'm going to do," he said.
"I'm in a lucky position now that we've got four weeks off, then two races and then eight weeks off. In the next three months, I'll be able to sit down and analyse what I need to do and then I'll be able to make a call from there.
"It's a tough gig, and it's going to be challenging. The retail market has gone through three significant changes in the last 18 months with the GFC (global financial crisis) and consumer confidence.
"We've got to be at the forefront of that and it's going to take time. Luckily there's 24 hours in the day and I don't really need that much sleep!"
Dumbrell is looking forward to the challenge of his new job.
"Any person in this type of role is only as good as the team around you. It sounds like I'm reading from a text book, but it really is," he said.
"Garry (ED: his dad) in the past five years, with the companies Autobarn, Automotive Brands and Autopros has built up a really good team. He's still around, so I'm still milking as much information as I can on it, but I'm going to put my touch on how I think things should be, but we're in a very strong position, and that's really shown with what we've been able to do in the past few years.
"We've got some great franchise bodies and councils who we rely on for guidance – they're in the market everyday. They see it from the coal face, and we sit inside four walls to see where we need to be in three and five years time."