Busch pounces on Johnson mistake in Dover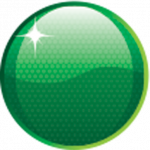 Kyle Busch took advantage of a rare mistake by four-time Sprint Cup Series champion Jimmie Johnson to pull away for an easy win Sunday in the Autism Speaks 400 presented by Hershey's Milk & Milkshakes at Dover International Speedway in Delaware.
Busch, 25, a champion in waiting, and Johnson, a proven one, waged quite a battle on the high-banked, one-mile track, the lead see-sawing back and forth between the two each time the race resumed following five caution periods and assorted green-flag stops.
But when Johnson was flagged for speeding while exiting the pits during a round of green-flag stops on Lap 363 and forced to return to pit road to serve a drive-through penalty, the battle was effectively over.
By the time Johnson returned to the track, he was one lap down. And Busch was long gone.
"We snookered him on that one," Busch told his crew as he streaked past the finish line.
"He saw us coming, and he sped."
Pitting closer to the entrance to pit road, Johnson had completed his stop and was making his way back onto the track when Busch shot out of his pit box alongside him.
Johnson said he didn't speed up to beat Busch back onto the track but was penalized for speeding before reaching Busch's pit stall.
"Yeah, I guess I got busted in the segment just leaving, or after, our pit box, the very next one," Johnson said.
"So what I can take from this is that I got a much better launch out of my pit box than I did on other pit stops and then was speeding in that given area.
"At the end (of pit road), I wasn't busted. I knew Kyle had me beat when I saw the jack drop for him and he was easing away from me. And I kind of gave up at that point on racing him off of pit road because I knew we needed to be single file on the apron."
Jeff Burton finished second by 7.551 seconds. Matt Kenseth, Denny Hamlin and David Reutimann completed the top five.
There were eight race leaders, but once Kasey Kahne faltered—bitten by a broken gear-shifter early in the race—the battle for the win was between Busch and Johnson.
"I think the race off pit road really won it for us," Busch said, noting that he didn't know if Johnson sped in an attempt to beat him back onto the track, "but that's what I'm going with.
"I wouldn't say that we psyched Jimmie out. I mean, he's won four championships so he's pretty much been through all the head games in this world.
"But … it kind of turned our way today. Unfortunately for those guys … they got busted for speeding and we weren't able to beat them outright and race them around to the end of the race the last 30 laps.
"But I feel like our car was at least good enough where we could at least challenge them for it, and I'm going to go out on a limb and say that we could have beat him today, with or without the penalty. But he had a fast racecar all day. It was a fun battle there racing him through the last … 100 laps or so."
Busch led six times for 131 laps, and the win moved him to second in the point standings. He trails points leader Kevin Harvick, who finished seventh, by 69 points.
Johnson led eight times for 225 laps. His 16th-place finish, however, dropped him two spots to fourth, in the standings.
Australian Marcos Ambrose has had another tough day at the office at Dover's infamous Monster Mile.
Ambrose qualified his JTG Daugherty Racing Toyota Camry in 26th position in the 43 car field, and he was full of optimism coming into the race after posting strong times over long stints in the final practice session leading into the race.
Ambrose was as high as 17th place, however, his race unraveled on lap 157 when a flat tyre sent the car into the wall between turns three and four, with a pair of pit stops under his own caution flag seeing the car return to action in less than pristine condition.
A near identical tyre failure on lap 225 saw the car make contact with the same wall, with the resulting damage ruling the car out of the race.
"The Monster Mile has a reputation for eating up cars, and today just wasn't going to be our day," a disappointed Ambrose said post-race.
"It's such a shame for the team; we were hanging in there and making definite progress and looking to score a good result."
"We're having a fairly rough run at the moment, but just a little bit of good luck will really turn our season around, we know that we have the package to get the job done."
The NASCAR Sprint Cup Series now returns to the home of JTG Daugherty Racing, Charlotte in North Carolina for two weekends of racing, starting out with the Sprint All-Star Race and Showdown next weekend.
– with NASCAR Sporting News Wire Service
RESULTS: Autism Speaks 400 at Dover International Speedway
Race 12 in the 2010 NASCAR Sprint Cup Series
| | | |
| --- | --- | --- |
| 1. | Kyle Busch | 400 laps |
| 2. | Jeff Burton | |
| 3. | Matt Kenseth | |
| 4. | Denny Hamlin | |
| 5. | David Reutimann | |
| 6. | Greg Biffle | |
| 7. | Kevin Harvick | |
| 8. | Carl Edwards | |
| 9. | Tony Stewart | |
| 10. | Joey Logano | |
| 36. | Marcos Ambrose | 222 laps |
2010 NASCAR Sprint Cup Series
Points Standings After Race 12 of 36
| | | |
| --- | --- | --- |
| 1. | Kevin Harvick | 1768 points |
| 2. | Kyle Busch | 1699 |
| 3. | Matt Kenseth | 1642 |
| 4. | Jimmie Johnson | 1637 |
| 5. | Denny Hamlin | 1618 |
| 6. | Jeff Gordon | 1605 |
| 7. | Greg Biffle | 1581 |
| 8. | Jeff Burton | 1569 |
| 9. | Kurt Busch | 1531 |
| 10. | Carl Edwards | 1487 |
| 11. | Mark Martin | 1475 |
| 12. | Martin Truex Jr | 1434 |
| 28. | Marcos Ambrose | 1068 |