Webber trying to remain calm after pole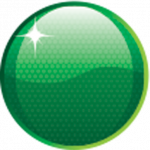 Mark Webber is trying to keep a lid on his emotions following a thrilling qualifying session at Monaco which saw the Australian take the most coveted pole position of the season.
The Red Bull driver, who dominated the Spanish Grand Prix from pole just one week ago, will now start as overwhelming favourite for the race.
Having had potential victories twice slip away from him before in Monaco (2005 and 2006), Webber appeared extra cautious when looking towards the race in the post-qualifying press conference.
"It is a long race, I know that," he said.
"It is a very, very narrow track, we will come across backmarkers, and the track here changes during the GP.
"I am optimistic I can have a nice clean race and do the best job possible.
"The team has given us good momentum and we can give it a good crack from there."
Webber put in two scintillating laps in the dying moments of Q3, and later admitted to touching the armco barrier during his first hot lap.
By taking the pole away from Renault driver Robert Kubica at the last possible moment, Webber claimed Red Bull's sixth consecutive pole of the season and lead home a 1-2-3 for Renault engine powered cars.
"It was bit of a blur, to be honest," Webber said of the Q3 session.
"My first lap went okay – I pushed pretty hard in the first sector and then I finished that lap and went again for another one.
"I thought that it wasn't going to happen but today's lap just all came together and today's was a perfect lap.
"It is a good result for the team so we have to capitalise tomorrow."
The Monaco Grand Prix will be broadcast live to Australian viewers at 9.50pm EST (check your local guides).