Simon Evans wins dramatic Coffs Coast Rally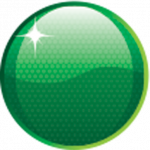 Simon and Sue Evans have won the Coffs Coast Rally, their first Australian Rally Championship (ARC) event win for 2010, and have jumped to the top of the ARC points table.
The Evans' won Heat One, but trailed Scott Pedder and Jon Mortimer by 27.8 seconds going into the final stage (SS21) of Heat Two today and looked likely to finish second to the pair for the third event this season.
However, in a dramatic end to the event, with the Evans' needing to win the final stage to win the rally, Pedder and Mortimer rolled only a few kilometres into the stage.
"I am pretty relieved but feel a bit sorry for Scotty. It's not the way you want to win but at the end of the day you have to finish the rally," Evans said.
"It was tough out there, very tough and we were fighting for that last stage win to see who took out the rally so I guess I came out on top."
With Pedder and Mortimer unable to get their car out of the stage to complete the rally they dropped out of Heat Two contention and off the podium.
The DNF also means Pedder and Mortimer didn't record any points for the Heat dropping them out of first place in the championship.
"We were pushing very hard to try and win the stage and came over a little crest into a tight left hander and ran wide and up a bank.  That brought the nose in and we hit a big rock that tipped us onto our roof and broke the steering which was unfortunate," Pedder said.
Ryan and Rebecca Smart finished the event with third outright in both Heat One and Heat Two. Rewarded for their consistency, they joined the Evans' on the podium – second outright for the rally.
It is the highest ARC finish for the brother and sister combination who battled with a potentially rally ending gearbox issue for the second half of the event.
"We were very lucky that's why we're second but we drove to the finish and conserved our car," Ryan Smart said.
"We don't like to take positions due to other people misfortunes but that's how the game goes I guess and we'll take the points because we need them," he added.
Another brother and sister combination, Michael Boaden and Helen Cheers, rounded out the podium after consistently recording top 10 stage times and having a relatively trouble free rally.
Local driver Nathan Quinn was sitting in second up until the last stage of Heat One when he was forced to retire from the Heat with radiator and engine damage.
Not willing to give up Quinn and his service crew worked on the car until 12:40am when they had to check the car in to be eligible for today's Heat. 
Quinn set himself the goal of a top five finish in Heat Two and he did that with ease, second outright by more than two minutes leaving him with an impressive equal fourth outright for the rally.
"I'm feeling pretty good now considering last night I think we all sat back and said there was a point there when we were going to start today, so to come from there and to finish fourth after not finishing yesterday was pretty special for all of us," Quinn said.
"I think the folks are proud and the team are proud so what can I say," he added.
Eli Evans and Glen Weston, who had been setting blistering times in their front wheel drive Honda Civic during Heat Two, also rolled over on the final stage of the day.
Looking ahead to the fourth round of the ARC, Scouts Rally SA, Simon Evans said they've got their work cut out for them.
"We've got a bit of work to do, Scotty's very fast so somehow we've got to find some more speed out of this old girl but we'll go back we'll do our homework we'll give it our best and come back and fight again at the next round," Evans said.
Results : Heat #2 Coffs Coast Rally
| | | | |
| --- | --- | --- | --- |
| No | Driver | Car | Time |
| 1 | Simon Evans | Subaru Impreza WRX | 1:09:09.3 |
| 2 | Nathan Quinn | Mitsubishi Lancer Evo IX | +2:08.1 |
| 3 | Ryan Smart | Toyota Corolla Sportivo | +4:14.8 |
| 4 | Michael Boaden | Mitsubishi Lancer Evo IX | +5:08.5 |
| 5 | Bruce Fullerton | Mitsubishi Lancer Evo IX | +5:08.5 |
| 6 | Mike Bailey | Mitsubishi Lancer Evo VII | +13:20.0 |
| 7 | John Berne | Subaru Impreza | +13:39.7 |
| 8 | Mick Gillett | Hyundai i30 | +16:22.7 |
| 9 | Barry Kirk | Mitsubishi Mirage RS | +28:01.1 |