I wasn't settling for second: Courtney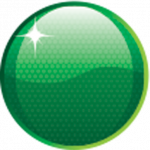 James Courtney was not going to settle for second place in Race 12 of the V8 Supercars Championship Series – he wanted the win.
The #18 Jim Beam Racing driver had two genuine attempts at passing Craig Lowndes in the late stages of today's race. The first one ended in a door rub at turn one, and Courtney backed out of the pass to avoid a penalty. The second attempt, affected with seven laps to go, was clean, precise, and timed to perfection.
The result saw Courtney snatch the championship lead off Jamie Whincup who finished 24th after a clash with Paul Dumbrell.
Courtney said post-race that there was no chance he was going to settle for second, even though the championship lead was assured after Whincup's dramas.
"Second wasn't going to be good enough, and I thought that I may need these few extra points later in the year," he said.
"I waited until the time was right. I did get a bit excited a bit early, but I calmed down and did it right in the end."
Courtney is glad to be heading the V8 championship for the first time in his career.
"It's fantastic to lead and have these last four wins," he said.
"A four-week break now is going to be nice and relaxing. We can't really relax because I'm sure Triple Eight and the rest are going to come out blazing."
Early in the season, Courtney was a top five runner, at best, but in the past few rounds, he moved into a genuine race winner. He puts the turn around to the past two soft tyre events.
"To be honest, I think it's just the experience on the soft compound tyres," he said.
"It's all I've ever driven on – from karting, open wheeler categories through to Super GT. It's not foreign for me to know how to work and feel and look after a soft tyre. It takes a big set (ED: of balls) to drag a lap out of them over a race distance and manage the tyre."
His weekend's effort sees him leading the championship – the first time that a Dick Johnson Racing car has led the title in 14 years.
"Dick was crying and swearing a lot!" Courtney joked about Johnson's reaction.
"It was pretty special. Everyone knows it has been rough times for them in the past, and it has been a tough road back. It's nice to be on top of the championship, considering where they've come from and where they're at."