Fernando Alonso hopes for luck in Monaco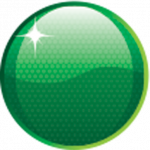 Ferrari driver Fernando Alonso has conceded that he'll need luck on his side to achieve a top result in the 2010 Monaco Grand Prix, after a practice crash resigned him to a pit lane start for tomorrow's race.
The Spaniard lost control of his Ferrari through the Massenet corner during Saturday's Practice 3.
With a new chassis being required for the race, Alonso was immediately resigned to starting from pit lane, regardless of whether or not the spare car could have been prepared in time for qualifying.
The 2006 Monaco winner was quick to accept responsibility for the incident, before returning to the Ferrari garage to observe the qualifying session.
"I lost the car," said Alonso, who hit the barrier at just under 140kmh.
"It was driver error. These things happen and you can't do anything about it."
Currently second in the World Championship, Alonso faces a difficult task to score more than a handful of points in the race.
"It's difficult to start from last place in Monaco," he conceded, "but it's a long race and in 2006 Schumacher started last and finished in fifth, so tomorrow the goal is to score some points.
"We'll see if we are that lucky."
Fortunately for Alonso, championship leader Jenson Button also had a less than ideal day – scraping through Q2 10th fastest, before eventually qualifying eighth.
After the session, Button spoke to the BBC, expressing his frustration with the handling of his car, and his team's decision to run the soft compound tyres in Q3.
"There was a lot of movement from the rear at high speed," he said. "It didn't feel great and I don't think Lewis (Hamilton) is particularly happy either. It's a bit frustrating – the car didn't feel that great in qualifying on the softer tyres."
Button was also unhappy with Alonso's team-mate Filipe Massa, who appeared to hold up the Briton at the final corner during Q3 while clearing space for his own hot lap.
"I don't know what he was thinking," said Button of Massa. "There's only 10 cars out there in Q3 but he obviously didn't look in his mirrors and it was on my timed lap, too. It's very annoying and I'm very annoyed that he got in the way because it obviously slowed me down."