Castroneves sets the pace at Indianapolis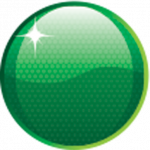 Three-time Indy 500 winner Helio Castroneves has set the pace on the opening day of practice for the biggest event on the IndyCar calendar in Indianapolis today.
Castroneves, attempting to become just the fourth man to win four Indianapolis 500 crowns this May, topped the timesheets ahead of Target Chip Ganassi Racing team-mates Dario Franchitti and Scott Dixon.
The Brazilian was pleased to kick off his 2010 Indy campaign on a high note.
"It's always good when you start with a positive wave, there is certainly still a lot of work to go," said Castroneves.
"Absolutely, to start in a positive way certainly makes us feel good about where to go. It was just the right time at the right moment."
Stan Sport is the only way to watch every round of the INDYCAR SERIES. Click here for all the action streaming ad-free, live and on demand.
By far the busiest man at the Brickyard today was Andretti Autosport driver Tony Kanaan, with the Brazilian veteran shaking down all five of his team's cars at the 2.5-mile speedway today.
It made for the unusual situation where Kanaan, who has yet to win at Indy, with the fifth, sixth, 15th, 16th and 25th fastest times of the day – see full results below.
"We just wanted to make sure that all of our cars had the same feel and make sure that we had the same starting point for everybody," said Kanaan.
"So they voted me the guy to do that. They tell me it;s because I'm a veteran, but usually that means you're old, and I definitely don't see myself that way, so I'm not sure. But I'm glad to do it, and I think we've got a good idea of where we are as a team and where we need to go for the 7-Eleven car.
Aussie ace Ryan Briscoe was pleased to get back to Indy.
"It was good to be out on track," said Briscoe.
"It felt great to be turning laps at the Speedway on opening day. There were a lot of familiar faces and a lot of fans. Today was a good smooth start for Team Penske to the beginning of this year's Indianapolis 500."
IndyCar Series points leader and fellow Australian Will Power said he felt more comfortable than ever at the Speedway today given his new level of speed and experience.
"We went out in our T car today for the first practice of the month, and I felt very comfortable," said Power.
"I have more IndyCar experience now, and it felt very natural to get back to work in the Verizon car here at Indy. We're definitely happy with the season so far, but the only thing we're focused on now is being quick here.
"Verizon partnered with our team last year and we were able to finish fifth in the Indy 500, so I'm excited to be back and to have the chance to improve on what we accomplished last year."
Kiwi champ Scott Dixon said that Day One in this year's month of May activities was all about preparation, rather than outright speed.
"We basically just ran the backup car today to shake it down," said Dixon.
"We were pretty conservative on the setup, especially on the downforce levels. All we wanted to do was make sure it ran properly.
"We put it away, and the Target team will switch over to the primary car tonight. We expect to run the same program tomorrow with the primary, then go to full runs starting on Monday."
Canadian Alex Tagliani did not take to the track today in his #77 FAZZT Race Team entry as he is still recovering from a recent bout of bronchitis, which saw him hospitalised for 48 hours.
RESULTS: Day One Practice – 2010 Indy 500
| | | | | |
| --- | --- | --- | --- | --- |
| Pos | Car | Driver | Team | Speed (mph) |
| 1. | #3 | Helio Castroneves | Team Penske | 226.603 |
| 2. | #10 | Dario Franchitti | Target Chip Ganassi Racing | 226.535 |
| 3. | #9 | Scott Dixon | Target Chip Ganassi Racing | 226.237 |
| 4. | #4 | Dan Wheldon | Panther Racing | 225.609 |
| 5. | #43 | Tony Kanaan | Andretti Autosport | 224.793 |
| 6. | #11 | Tony Kanaan | Andretti Autosport | 224.685 |
| 7. | #20 | Ed Carpenter | Panther Racing | 224.592 |
| 8. | #26 | Marco Andretti | Andretti Autosport | 224.466 |
| 9. | #6 | Ryan Briscoe | Team Penske | 224.384 |
| 10. | #43 | John Andretti | Andretti Autosport | 224.324 |
| 11. | #12 | Will Power | Team Penske | 224.299 |
| 12. | #32 | Mario Moraes | KV Racing Technology | 223.933 |
| 13. | #06 | Hideki Mutoh | Newman/Haas Racing | 223.903 |
| 14. | #7 | Danica Patrick | Andretti Autosport | 223.651 |
| 15. | #26 | Tony Kanaan | Andretti Autosport | 223.516 |
| 16. | #7 | Tony Kanaan | Andretti Autosport | 223.208 |
| 17. | #14 | Vitor Meira | AJ Foyt Enterprises | 223.188 |
| 18. | #2 | Raphael Matos | de Ferren Dragon Racing | 222.858 |
| 19 | #8 | EJ Viso | KV Racing Technology | 222.664 |
| 20. | #67 | Sarah Fisher | Sarah Fisher Racing | 222.385 |
| 21. | #18 | Milka Duno | Dale Coyne Racing | 222.050 |
| 22. | #37 | Ryan Hunter-Reay | Andretti Autosport | 221.707 |
| 23. | #24 | Mike Conway | Dreyer & Reinbold Racing | 221.502 |
| 24. | #19 | Alex Lloyd | Dale Coyne Racing | 221.341 |
| 25. | #37 | Tony Kanaan | Andretti Autosport | 221.230 |
| 26. | #22 | Justin Wilson | Dreyer & Reinbold Racing | 221.053 |
| 27. | #15 | Paul Tracy | KV Racing Technology | 219.514 |
RESULTS: Day One Rookie Orientation – 2010 Indy 500
| | | | | |
| --- | --- | --- | --- | --- |
| Pos | Car | Driver | Team | Speed (mph) |
| 1. | #23 | Tomas Schekter | Dreyer & Reinbold Racing | 221.616 |
| 2. | #30 | Graham Rahal | Rahal Letterman Racing | 219.943 |
| 3. | #99 | Townsend Bell | Sam Schmidt Motorsports | 219.624 |
| 4. | #66 | Jay Howard | Sarah Fisher Racing | 215.039 |
| 5. | #25 | Ana Beatriz | Dreyer & Reinbold Racing | 213.802 |
| 6. | #78 | Simona de Silvestro | HVM Racing | 213.797 |
| 7. | #5 | Takuma Sato | KV Racing Technology | 210.997 |
| 8. | #29 | Sebastian Saavedra | Brian Herta Autosport | 210.929 |
| 9. | #34 | Mario Romancini | Conquest Racing | 185.452 |
| 10. | #36 | Bertrand Baguette | Conquest Racing | 135.915 |
| 11. | #41 | AJ Foyt IV | AJ Foyt Enterprises | 108.035 |