Ash Walsh wins Winton Formula Ford battle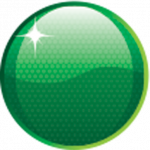 Ash Walsh has taken Round 3 of the Genuine Ford Parts Australian Formula Ford Championship at Winton Motor Raceway, taking two wins and a second place.
After struggling for a top result in the first two rounds, Walsh's round victory has seen him leap up to third in the title chase behind new title leader Chaz Mostert and Nick Foster.
"I'm really happy with the result today and I probably didn't quite expect it when I only qualified third this weekend," said Walsh.
"We made a few errors in the first two rounds this season, which stopped us from achieving the results we deserved, but this win definitely gives me some confidence heading to Darwin."
Mostert, who finished second for the round, was happy with his weekend, re-taking the championship lead from Foster. Mostert the first race backed up that result with two more podium finishes in second and third.
"We had another good weekend here and it's a nice feeling to walk away with the championship lead again," Mostert said.
"We went the wrong way with the set-up in the final race, but it's all about the points and we achieved that here."
Like Walsh, Mygale driver Geoff Uhrhane put his slow start to the year behind him to take third for the round, following two great drives in Races 2 and 3.
"It was a story of a little to late for us this weekend really," said Uhrhane.
"We had a terrible day on Friday, but since then we have improved steadily and I think we proved in the last race that we were capable of winning here."
Foster finished in fourth position for the round, ahead of Sonic Motor Racing team-mate Ryan Simpson and Mygale driver Adam Graham. Matthew Brabham enjoyed his best finish in seventh, while Martin Short, Cameron Waters and Caleb Rayner rounded out the top 10.
Round 4 of the Genuine Ford Parts Australian Formula Ford Championship will take place at Hidden Valley Raceway in the Northern Territory on June 18-20.
Australian Formula Ford Championship after Round 3
| | | |
| --- | --- | --- |
| 1. | Chaz Mostert | 99 |
| 2. | Nick Foster | 97 |
| 3. | Ash Walsh | 84 |
| 4. | Geoff Uhrhane | 73 |
| 5. | Adam Graham | 68 |
| 6. | Ryan Simpson | 64 |
| 7. | Ben Jurczak | 39 |
| 8. | Nathan Morcom | 33 |
| 9. | Andre Borell | 32 |
| 10. | Matthew Brabham | 20 |