Simon Evans wins first ARC Heat of 2010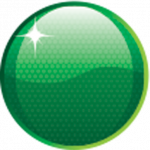 Simon and Sue Evans have taken Heat One honours at the Coffs Coast Rally, round three of the Australian Rally Championship tonight.
The Evans' took the lead on stage three and ended up more than one minute ahead of nearest rivals Scott Pedder and Jon Mortimer at the end of 15 stages.
"It's a relief, it's fantastic, it's been a great race and these are the races you want to win," Simon Evans said.
"It's (Heat Two) going to be a tough fight, look we'll just take it one stage at a time and see where we end up because we're going as fast as we can out there already."
In an eventful day, the chasing pack was unable to bridge the ever expanding gap to the Evans' with several of the top contenders suffering mechanical dramas or off-road excursions throughout the day.
Fighting for second were Pedder and Mortimer, Nathan Quinn and David Green, and Ryan and Rebecca Smart.
Pedder and Mortimer had a puncture in the opening stage of today followed by a few spins and an overshoot in the following stages which pushed them back to fourth outright with only five stages to go in the Heat.
However, when the third placed Smart's Group NP Corolla started suffering gearbox issues a top three placing looked possible.
"Essentially we had every stage go wrong for us except for the last two," said Pedder.
"We had a loose wire to the diff pump which causes very bad handling intermittently but it's one of those things we just kept on going and obviously other people had problems and we came through and got second."
It was disappointing for the Smart's who had been battling with Pedder and Quinn throughout the day.
"We had a pretty good run this morning," said Smart.
"Coming into Sherwood West we were running really well then we had fourth gear problems in our gear box and that's put us back a bit but a few other guys had problems too so we were able to stay in third overall for today," Smart said.
When second placed Quinn and Green were forced to retire from the heat with a broken radiator Pedder and Mortimer were back into second outright but too far behind to catch the leaders.
It was a day of spills and mechanical dramas for much of the Australian Rally Championship contingent with Victorian brothers Glen and Matt Raymond the first major casualties, retiring from the rally after SS9. 
The crews of Mark Pedder/Lee Tierney, Eli Evans/Glen Weston, Leigh Hynes/Stuart Percival, Roman Watkins/Toni Feaver, Charlie Drake/Eoin Moynihan and Barry Kirk/Daniel Willson all having their rally interrupted by drama.
Heat Two gets underway tomorrow morning with crews having to complete six stages to get to the finish of the rally.
Results : Heat #1 Coffs Coast Rally
| | | | |
| --- | --- | --- | --- |
| No | Driver | Car | Time |
| 1 | Simon Evans | Subaru Impreza WRX | 1:40:58.6 |
| 2 | Scott Pedder | Mitsubishi Lancer Evo IX | +1:03.0 |
| 3 | Ryan Smart | Toyota Corolla Sportivo | +2:13.8 |
| 4 | Steve Shepheard | Mitsubishi Lancer Evo X | +4:14.1 |
| 5 | Michael Boaden | Mitsubishi Lancer Evo IX | +6:04.5 |
| 6 | Bruce Fullerton | Mitsubishi Lancer Evo IX | +13:46.3 |
| 7 | Simon Knowles | Toyota Corolla Sportivo | +14:24.5 |
| 8 | Stephen Tonna | Mitsubishi Lancer Evo V | +16:02.2 |
| 9 | John Berne | Subaru Impreza | +21:20.7 |
| 10 | Mick Gillett | Hyundai i30 | +22:46.1 |