Owen Kelly out of Winton Fujitsu V8 round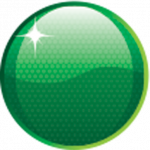 Owen Kelly's Metaland-supported Kelly Racing entry in the Fujitsu V8 Series has been withdrawn after an accident in yesterday's practice session at Winton Motor Raceway.
Kelly's Commodore VE was involved in a clash with rookie driver Nick Percat. Kelly's car hit the wall on the old pit straight and has been parked for the rest of the weekend.
After a number of steward's hearings, no penalties were issued due to a lack of evidence.
At the conclusion of today's Fujitsu V8 Series qualiying session, series leader Steve Owen has taken pole position ahead of Cameron McConville, Jack Perkins, James Moffat, Tim Blanchard, David Russell, Scott McLaughlin, Percat, Matthew Hamilton and Geoff Emery.
The first race of the Fujitsu Series starts at 2.10pm.