Mark Webber takes Monaco pole position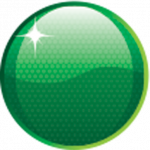 Red Bull Racing's Mark Webber has taken pole position for the Monaco Grand Prix – his first pole at the glamorous street track and his second-consecutive F1 pole position.
In all of the practice sessions, only tenths of a second separated the leading drivers, but in qualifying, the Australian driver smashed his opposition, beating Renault's Robert Kubica by nearly 0.3s.
Sebastian Vettel will start from third place – making it three Renault powered cars in the top three spots.
Ferrari's Felipe Massa took fourth place, while his team-mate Fernando Alonso will start from pit lane after a heavy crash in Practice 3 ruled him out of the running. Due to the accident, Ferrari will have to build up a new chassis for him to compete.
Former F1 champ Lewis Hamilton (McLaren) will start fifth ahead of Mercedes pair Nico Rosberg and Michael Schumacher. Hamilton's team-mate Jenson Button will line up eighth from Rubens Barrichello (Williams) and Vitantonio Luizzi (Force India).
The sixth round of the Formula One World Championship will start at 2pm (local Monaco time). Australian viewers can tune at 9.50pm on ONE HD for live race coverage.
| | | | | | |
| --- | --- | --- | --- | --- | --- |
| Pos | Driver | Team | Q1 | Q2 | Q3 |
| 1. | Webber | Red Bull-Renault | 1:15.035 | 1:14.462 | 1:13.826 |
| 2. | Kubica | Renault | 1:15.045 | 1:14.549 | 1:14.120 |
| 3. | Vettel | Red Bull-Renault | 1:15.110 | 1:14.568 | 1:14.227 |
| 4. | Massa | Ferrari | 1:14.757 | 1:14.405 | 1:14.283 |
| 5. | Hamilton | McLaren-Mercedes | 1:15.676 | 1:14.527 | 1:14.432 |
| 6. | Rosberg | Mercedes | 1:15.188 | 1:14.375 | 1:14.544 |
| 7. | Schumacher | Mercedes | 1:15.649 | 1:14.691 | 1:14.590 |
| 8. | Button | McLaren-Mercedes | 1:15.623 | 1:15.150 | 1:14.637 |
| 9. | Barrichello | Williams-Cosworth | 1:15.590 | 1:15.083 | 1:14.901 |
| 10. | Liuzzi | Force India-Mercedes | 1:15.397 | 1:15:061 | 1:15.170 |
| 11. | Hulkenberg | Williams-Cosworth | 1:16.030 | 1:15.317 | |
| 12. | Sutil | Force India-Mercedes | 1:15.445 | 1:15.318 | |
| 13. | Buemi | Toro Rosso-Ferrari | 1:15.961 | 1:15.413 | |
| 14. | Petrov | Renault | 1:15.482 | 1:15.576 | |
| 15. | de la Rosa | Sauber-Ferrari | 1:15.908 | 1:15.692 | |
| 16. | Kobayashi | Sauber-Ferrari | 1:16.175 | 1:15.992 | |
| 17. | Alguersuari | Toro Rosso-Ferrari | 1:16.021 | 1:16.176 | |
| 18. | Kovalainen | Lotus-Cosworth | 1:17.094 | | |
| 19. | Trulli | Lotus-Cosworth | 1:17.134 | | |
| 20. | Glock | Virgin-Cosworth | 1:17.377 | | |
| 21. | di Grassi | Virgin-Cosworth | 1:17.864 | | |
| 22. | Senna | HRT-Cosworth | 1:18.509 | | |
| 23. | Chandhok | HRT-Cosworth | 1:19.559 | | |
| 24. | Alonso | Ferrari | No time | | |