Larkham drives Bundy Red Commodore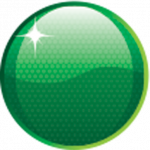 Mark Larkham drove Fabian Coulthard's Bundaberg Red Racing Commodore VE at Winton Motor Raceway yesterday as part of Network Seven's pre-race V8 Supercars coverage.
Larkham, a former V8 race winner-turned-commentator, completed five laps of the 3.0km for Seven's V8 program, aimed at giving television viewers an insight into the demands of driving a modern V8 Supercar.
Larkham hasn't raced a V8 Supercars since Bathurst 2004. Two weeks ago at Queensland Raceway, he drove Greg Murphy's Castrol EDGE at Queensland Raceway – one of very few times he's driven a Supercar since his last motor race.
He told Speedcafe.com.au that the biggest change in the cars since his days was the bottom-end power of the engine.
THE FINAL RACE OF THE 2023 REPCO SUPERCARS CHAMPIONSHIP ON ONE OF THE WORLD'S BEST STREET CIRCUITS. GO ALL IN AT THE VAILO ADELAIDE 500, CLICK HERE TO BUY TICKETS
"The think that is really noticeable is the grunt off the bottom end – the pull of the bottom end is outstanding," he said.
"These are hard, very specialised things to drive as you'll see in the telecast. I only did a couple of laps and I was panting!"
Larkham said that trying to get across all of the information that he wanted to in his laps is more difficult that it appears.
"What is particularly hard, and Neil Crompton warned me about this, was talking and driving a car for the first time in six years is extremely difficult – probably well beyond my brain capacity – trying to deliver all of the things I wanted to deliver," he said.
"I had this great list of things that I wanted to communicate to the viewers, and frankly, I ended up saying a whole lot of different things and only got around to a quarter of the things that I wanted to say. And I was only driving at 75 percent of the car's full pace.
"But what we're trying to do is demonstrate not how quick Larko can go in the car after six years – we're trying to demonstrate that the guys who sits in the car isn't there for a cruise. If we can communicate that in a better way to the viewer so they have more of an appreciation for the car and the athletes that these drivers are, then you can enjoy the sport a bit more."
Driving a car for TV purposes is one thing, racing is another. Would he consider a return to the race driver's seat?
"No, I'm not putting my hand up for a go, but I probably enjoyed that more than I thought I would," he said.
"I very intentionally haven't driven anything for the past six years. I enjoyed the last time I drove the car at Bathurst. I felt I drove well when I got out of the car and I said "that's it." That was my last thoughts and feelings of racing a car.
"To reinvigorate those … this has probably set off a spark, but I'm enjoying my time in pit lane, so don't expect to see me racing a car anytime soon."
Larkham's drive of Coulthard's Commodore will air on Sunday afternoon's telecast between qualifying and the race. Check your local guides for times.