Just three points separate V8 title fight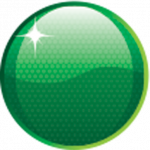 Jamie Whincup's early season dominance is over – James Courtney's victory at Winton Motor Raceway today has narrowed Whincup's V8 Supercars Championship Series lead to just three points.
After six race wins this season, Whincup is now a man under pressure thanks to Courtney's three-consecutive race wins.
Whincup, though, isn't getting too fussed about the championship situation … yet.
"My opinion has been consistent, as it has been for the start of the year – I'm not worrying about the championship until the end," he said.
THE FINAL RACE OF THE 2023 REPCO SUPERCARS CHAMPIONSHIP ON ONE OF THE WORLD'S BEST STREET CIRCUITS. GO ALL IN AT THE VAILO ADELAIDE 500, CLICK HERE TO BUY TICKETS
"I came out here to win the race and unfortunately we couldn't do that, so we'll come out fighting tomorrow."
The two-time series winner says that this situation is no different to past seasons.
"It's happened the last three or four years, believe it or not. If you look from the outside, it looks like it's all planned – like someone has set this scene and we're just puppets," he said.
"It goes up and down and all over the place and we'll probably have a few different leaders of the championship before we get to SuperCarnivale (Gold Coast).
"It goes up and down and we'll see if we're in contention before the end."
Courtney said that he wants to be leading the championship by the end of the weekend.
"The car was great today – it was awesome," he said.
"Everything is charging on at the moment, everything's going great for me.
"The car's fantastic, the team's fantastic, and I'm managing to keep my nose clean and do a good job. A bit more of the same will be good and hopefully we'll come out tomorrow afternoon in front of the championship.
"It would be nice to be on top of the championship because Jamie's been in front in the last three years consistently. It would be nice to jump him."
Qualifying for Race 12 will be held tomorrow at 10.15am, before the final race of the weekend at 1.05pm.