Is Mark Webber bound for Ferrari?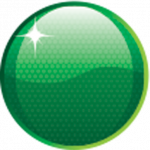 Does make Webber have a Ferrari future?
Formula One website Grandprix.com has speculated that Mark Webber could have a future with the famous Formula One team.
After victory in last week's Spanish Grand Prix, Webber has been mentioned as a possible replacement for Felipe Massa.
Both Webber (Red Bull Racing) and Massa's Ferrari driving contracts expire at the end of this season.
Webber currently sits fourth in the Formula One driver's championship, while Massa is in seventh place.
For Joe Saward's full Grandprix.com story CLICK HERE
Qualifying for this weekend's Monaco Grand Prix will be broadcast live on ONE HD at 10pm EST this evening (check local guides).