Bargs rates fight back over Bathurst win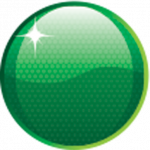 On the eve of his 150th V8 Supercars Championship Series start, Jason Bargwanna rates his comeback from adversity higher than his victory at Bathurst in 2000.
Bargwanna, 38, was left without a V8 drive in 2008 when the WPS Racing team folded less than a week before the opening race of the season at the Clipsal 500.
Without a drive, Bargwanna was forced to reassess his career plans, and after a guest drive in the inaugural MINI Challenge round at Eastern Creek, he decided to set up his own team – Bargwanna Motorsport – in partnership with his cousin Scott.
The pair raced a MINI each for the rest of the season, and in doing so, collected a healthy amount of corporate backing.
With his new sponsors, Bargwanna pieced together a deal last year to continue his MINI team, plus secure a ride with Tasman Motorsport in the V8 Championship.
Tasman closed its doors at the end of last year, but Bargwanna again used his corporate clout to grab a seat at Kelly Racing for this year where he currently sits 18th in the championship.
Bargwanna told Speedcafe.com.au that he is "very proud" of being able to turn a bad situation into a good one.
"I think for any driver that wins Bathurst is a highlight, but for me, one of the things that I'm very proud of is recovering from the WPS set-backs and being able to continue on and survive in this sport," he said.
"We'd probably be at the 170 mark now if I didn't miss out on that year!
"We always look as those types of things as a negative (the closure of WPS Racing), but I tried to see that as a positive, and it has allowed me to achieve a lot more than what I could have achieved had it continued on.
"It was a frustrating period for sure, but it did a couple of things for me. It gave me a new perspective on the sport and allowed me to look at the sport from a different angle, rather than being in the middle of it like I had been for the 10 years prior.
"It allowed me to sit back and look at it different. It allowed me to develop my business model to set up Bargwanna Motorsport, set up the MINI operation and used that as a platform to leap back into the Main Game – and its all evolved from there."
For more on Bargwanna, CLICK HERE for Speedcafe's exclusive V8 Race Guide …