ART wants to rekindle French interest in F1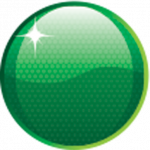 French involvement in Formula 1 could once again be on the rise with news that GP2 squad ART Grand Prix will bid to be the 13th team in 2011.
ART is a partnership between Frenchman Frédéric Vasseur and Nicolas Todt – the latter being the son of former Ferrari team principal, and recently appointed FIA president, Jean Todt.
The current ART structure was born in 2007, when the ASM Formula 3 and the ART GP2 outfits merged. Thus, the team now boasts the 2006, 2007 and 2009 GP2 teams and drivers championships, as well as every teams and drivers crown since the Formula 3 Euro Series began in 2003.
Vasseur, who is responsible for the day to day running of ART, told France's AutoHebdo that his team have now officially made an application to the FIA for a 2011 Formula 1 entry.
"We have submitted an application to the FIA to join the F1 World Championship in 2011," he explained.
"The application had to be made before 15 April and the FIA should get back to us by no later than 1 July. Before that, we will have to complete a technical and financial information file – that's why we hadn't communicated over the matter yet."
French interest in Formula 1 has waned in recent times, with the absence of a French driver, the loss of the French Grand Prix in 2009, and the withdrawal of tyre supplier Michelin leaving Renault as the country's only major link to the sport.
With Michelin having submitted a proposal to re-enter Grand Prix racing in 2010, and rumours of a last-minute deal for a race at Magny-Cours to replace the troubled Korean Grand Prix in October later this year, ART could arrive in F1 riding a wave of renewed French interest.
While details of ART's plans are yet to emerge, it would be of no surprise to see an alliance with Ferrari, who have placed the spearhead of their young driver program, Jules Bianchi, with ART in GP2 team this season.
Ferrari pay the young Frenchman's salary, and is understood to be grooming him to replace Filipe Massa at the Scuderia in the future. This situation is complicated somewhat by the fact that Nicolas Todt is the personal manager of both Massa and Bianchi.
ART is also being linked to a technical partnership with the former Toyota Formula 1 team that would see the French squad enter updated versions of the unraced 2010 Toyota F1 chassis.
ART joins a motley crew of potential entrants for 2011, with Spanish sportscar and World Series by Renault team Epsilon Euskadi (who also attempted a 2010 entry), Durango (who pulled out of GP2 mid way through 2010 amid financial turmoil) and the much discussed Stefan GP having already confirmed their 2011 bids.
The FIA's application process, which drew much criticism last year, is sure to be even more heavily scrutinised this time around, thanks to the awkward position Jean Todt now finds himself in as both the FIA President and the father of one of the applicants.