Mears to sub for hospitalised Vickers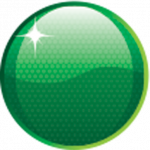 Red Bull NASCAR driver Brian Vickers has been abruptly withdrawn from this weekend's Sprint Cup Series race at Dover International Raceway after the driver was suddenly hospitalised as a result of an undisclosed medical condition.
Red Bull Racing Team officials have acted swiftly, drafting in former Richard Childress Racing and Hendrick Motorsports driver Casey Mears to race Vickers' #83 Red Bull Camry at Dover.
Vickers, 26, was hospitalised Wednesday evening and continues to undergo testing and further evaluation.
"It is unfortunate that I will not be able to participate in the Dover race. Casey is a good friend of mine, and I know he will do his best for the No. 83 team this weekend," said Vickers.
"Our main concern right now is with Brian and his health and recovery", said Jay Frye, Red Bull Racing Team General Manager and Vice President.
"All things are looking good at the moment; this is just a minor setback. We appreciate Casey filling in this weekend and know he will represent the team well."