Dumesny getting set for a Knoxville return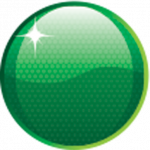 Twenty-five years after he made a stunning entrance on the world's biggest Speedway stage, Max Dumesny is planning a return to the hallowed turf of Knoxville Raceway in the Premier Chevy Dealers World Challenge this August.
Dumesny took out the 1985 Race of the States, contested alongside the 25th Annual Knoxville Nationals, when he piloted Bob Trostle's Sprintcar to victory over former Trostle drivers Doug Wolfgang and Shane Carson.
This year Dumesny is expected to be joined in the World Challenge by his 22 year-old son Mitchell, who is rapidly making a name for himself in the Sprintcar ranks across Australia.
"At this stage we're trying to put everything in place to make the deal happen.  It has been five or so year's since I've raced over there, we've entered and it will be good to get back over there in such a prestigious event," said Dumesny.
"Mitchell is very excited about making his American debut, it will be good for him to get extra experience over there on the big stage."
In entering the August 13 event, they are set to be the first-ever father-son duo in the sixteen-year history of the Premier Chevy Dealers Knoxville World Challenge. The international invitational is a $10,000-to-win, 20-lap invitational featuring the best Sprintcar drivers from Australia, Canada, New Zealand and the United States of America.
Knoxville Raceway director of racing, Ralph Capitani, is delighted to have the father and son duo entered for the Premier Chevy Dealers World Challenge.
"We are very excited to receive Max Dumesny's entry for the Premier Chevy Dealers World Challenge," said Captiani.
"Max has always been a great competitor at Knoxville, and he has also been a great ambassador for our 'sister city' of Warrnambool, Victoria, Australia, home of Premier Speedway's Grand Annual Sprintcar Classic every January.
"While I would love to see his wife Melinda back in a sprint car at the Knoxville half-mile, as she has been one of our more popular weekly drivers when she summered here years ago, we are equally excited to see his their Mitch race here for the first time.
"Who knows? Maybe the great Garry Rush will think about coming out of retirement for our 50th Nationals this August!"