Castrol ends sponsorship with Victor Bray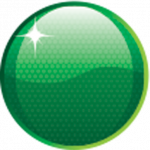 Castrol Lubricants' long-standing sponsorship and partnership with Victory Bray has come to an end.
A change in investment priorities will see Castrol relinquish its naming rights sponsorship of Team Bray Racing at the end of 2010.
Castrol Lubricants' Marketing Director, Andrew Johnson, said the company had made a difficult decision after a detailed review of its sponsorship properties.
"The Castrol/Team Bray partnership is probably one of Australia's longest running sponsorships and during that time we have enjoyed immense success on and off the race track," Johnson said.
"Victor and his son, Ben Bray, are great race car drivers, but even better people who have always been willing to help us in our business.
"Our sponsorship investment priorities have changed in recent years meaning we needed to make a very tough decision to not continue as naming rights sponsor beyond this year."
Castrol will remain a supporter of the team with product supply and technical assistance.
Victor Bray, a nine ANDRA National Drag Racing Champion, said he respected the company's decision.
"My relationship with Castrol as major sponsor has been a life changing relationship, but all good things must come to an end at some stage," Bray said.
"I feel fortunate and am thankful to Castrol and all the staff over the past 20-plus years for the help and friendship they shown towards me, my family and my race team.
"We had some great times, set plenty of national and world records, and won
nine ANDRA National Drag Racing Championships during our partnership.
"I also saw my son Ben begin his racing career under the tenure of Castrol sponsorship.
"I feel that both myself and Castrol as a company enjoyed many benefits out of the relationship and am proud of my time with them."
After a number of years of providing lubricant sponsorship and technical assistance, Castrol first assumed full naming rights sponsorship of Victor Bray and his infamous black, supercharged BB/Gas 1957 Chevy  for the 1991/'92 drag racing season.
Victor won six straight professional ANDRA Top Doorslammer Championships, beginning with the inaugural title in the 1995/'96 season, while Ben won the
2002/'03 Top Doorslammer Championship under the Castrol banner in his debut season.
With drivers Victor and Ben Bray, Troy Critchley and Steve Stanic, Team Bray Racing's Castrol Top Doorslammers have won over 30 ANDRA national events and set numerous national and world records.