Alonso tops Monaco's practice sessions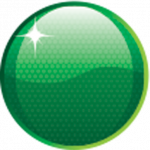 Fernando Alonso has ended both of the first practice sessions at Monaco at the top of the time sheets.
The Ferrari driver narrowly edged out Red Bull Racing's Sebastian Vettel in the first practice session before going more than 1s quicker in the second session to beat Nico Rosberg's Mercedes on the famous street track.
Barcelona winner Mark Webber was fourth and 10th in the two sessions.
Rosberg's team-mate Michael Schumacher – a four–time winner on the Monte Carlo streets – completed the sessions in sixth and fifth.
Renault's Robert Kubica was competitive in both sessions, finishing third and sixth respectively.
While the race for qualifying is arguably more important than the performance that teams and drivers put together on race day, traffic is set to be the major talking point for Sunday's sixth round of the Formula One season. Bruno Senna's HRT-Cosworth was more than seven seconds slower than Alonso's top time, which could see him lapped a number of times during the race if he maintains that pace.
An interesting side note is that the top six cars in the GP2 Series were faster than both of the HRT-Cosworth cars …
Formula One teams get a rare rest day tomorrow (a Monaco tradition) before the final practice session and qualifying is held on Saturday.