Adrian Burgess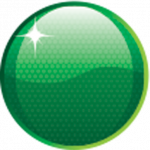 Adrian Burgess' introduction to motorsport came thanks to a paper round he used to do as a kid. He used to deliver magazines like Autosport, taking a sneaky read before putting them in the letterbox.
This ignited his interest in cars and motorsport. His motorsport career started when he responded to an ad calling for a gopher in a British Formula 3 team. The 15-year-old got the job and immediately moved away from home. Four years later he'd worked himself up to the number one mechanic position at Bowman Racing and had won a Championship with David Brabham.
Burgess continued to work in F3 until a friend of his introduced him to some key people at McLaren Formula One, which netted him a job in early 1991. He started as the number two mechanic on the test car and was then promoted to the race team two years later. He spent eight years with McLaren working with Ayrton Senna and winning the world championship with Mika Häkkinen.
"As a young kid working with Ayrton Senna, listening to him speak over the radio and seeing him drive the car was a standout," Burgess told Speedcafe.com.au.
"You only get the chance to work with a handful of drivers with his ability in your whole career; it was a great time in my life.
"Winning the championship in 1998 with Mika as a number one mechanic was also an awesome feeling and achievement."
At the end of 1998, Burgess had grown weary of F1. He was now a married man and wanted to start a family; travelling the world made this difficult. So he returned to Trevor Carlin's England based F3 team (Carlin Motorsport) as a race engineer giving drivers like James Courtney the opportunity to race in Europe.
In 2003 Burgess was given the job of starting up Carlin's World Series Renault team and finished second in the Championship on debut, a feat which he repeated the following year. He then got "dragged" back into F1 with Carlin to run the Midland Formula One team on behalf of Alex Schneider.
"I did a year and a half of that, I ended up doing four Grand Prix's in six weeks without going home which all got a bit too hard, so I decided enough was enough.
"I was at the 2006 Melbourne GP having dinner with James Courtney and Stevie Johnson, where the DJR opportunity was first mentioned, then I picked up the phone when I got back (from his Formula One commitments) and they said they needed a team manager and this is where I ended up."
Burgess was well aware of V8 Supercars, he'd seen them race at the Australian Grand Prix, Bathurst always got a good run in Europe, and names like Dick Johnson, Larry Perkins and Peter Brock were still getting a lot of media overseas.
"When I first saw them at the Grand Prix they looked pretty spectacular," Burgess said.
"DJR invited me to come out to Perth for a look and it was fantastic, a great experience and a great championship, something that you'd easily want to come over and get involved in."
Since starting with DJR, Burgess has helped turn the team around. In the last four years he has led the team from the odd good result to championship contender.
"When I started with DJR there were plenty of challenges, but we've turned things around," Burgess said.
"I'm proud of our achievements and where we are now. We're now knocking on the door of the podium and we're in contention for race wins everywhere we go.
"When I first arrived we were good at certain tracks, but not others, we'd be happy with a top six. Now a top six pisses us off.
"We now go to every track and we know we should be looking at winning it; or on the podium at least. We're upset if we don't get on the podium.
"This success doesn't happen overnight, it's taken a lot of hard work. We've got a very good bunch of people and we're far more technically superior compared to when I started."
The goals have shifted at DJR in the last couple of years. When Burgess started it was about building the team, in 2008 and 2009 they constantly improved their cars, breaking through for a couple of wins last year. Now, the team is in the title hunt. James Courtney is coming off two dominant race wins at Queensland Raceway and the team is looking to stamp its authority on the Championship.
"Every series I've worked in I've won races and championships and that's what we're going to do here at DJR," said Burgess.
"We're going to get a championship. We've got everything in place do achieve it.
"I've still got some big things to look forward to in my career."